Chris Brown home invasion: Singer's aunt held hostage in armed robbery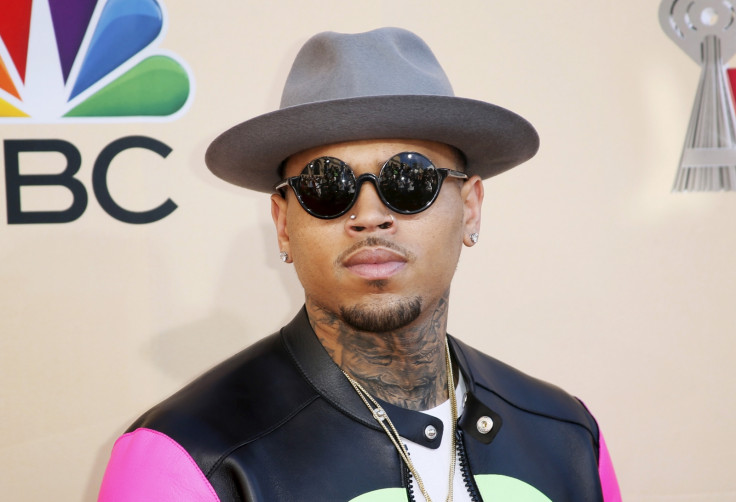 Chris Brown recently showed off his new home on Instagram, declaring the San Fernando Valley property a "new start", but it seems like it is not the fresh beginning the singer had been hoping for.
TMZ reports that the Loyal hitmaker's home was targeted by three armed robbers, who held his aunt at gunpoint. Brown was not at home when the raid occurred.
According to the site, the thieves forced their way into the six-bedroom, 8,317 sq ft property and ordered the star's aunt into a closet after pointing a gun to her head. Although the woman managed to call 911, by the time police arrived, the robbers had fled the scene with money and valuable goods.
News of the home invasion comes just months after Brown returned from a weekend of partying in Las Vegas to find a naked woman in his bed.
The star was forced to call police in May when he arrived back at former home in Agoura Hills, California, to find a pile of women's clothing in the hallway and the words 'I LOVE YOU' spray-painted on his kitchen counter.
The 21-year-old culprit, who was curled up between his sheets, was promptly arrested and charged with burglary. She was also booked for felony vandalism after it was alleged that she wrote 'MRS BROWN' on the side of Brown's black Range Rover and vandalised his silver Rolls Royce.
"I get home and find this crazy individual in my house. She had broken the hinges off the doors. She found time to cook several meals," reported Brown afterwards.
"She wrote 'I love you' on the walls. She threw out my daughter's clothing as well as my dog's stuff. Then had all these crazy voodoo things around my crib.
"Goes to show you how crazy people are crazy! And she painted her name on my cars!!!! I love my fans but this is some is on some real real crazy s***."
A judge awarded Brown a three-year protective order and the woman remained in custody despite pleading not guilty to the charges of stalking, vandalism and burglary.
© Copyright IBTimes 2023. All rights reserved.