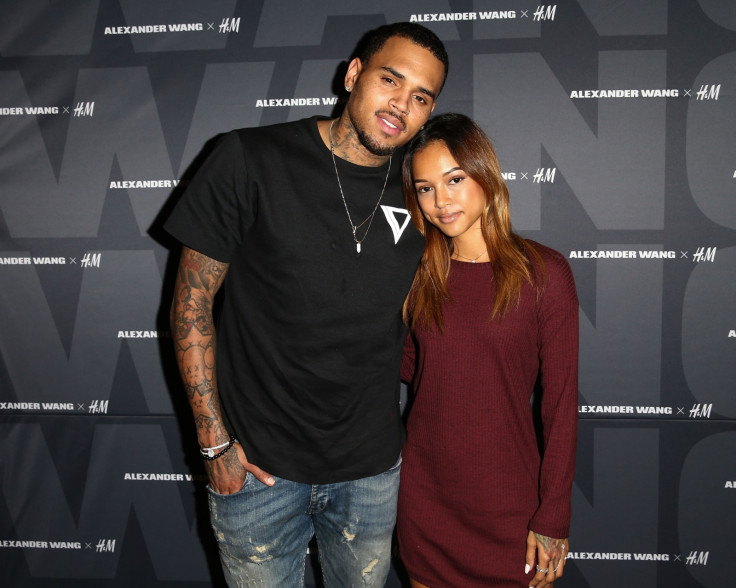 She previously said that she was leaving Chris Brown in her past, but it looks like Karrueche Tran may have had a change of heart about her trouble ex.
The budding actress, who split with the Loyal singer in March after four years, recently hinted that she wouldn't rule out a reunion completely.
During an appearance on Ryan Seacrest's radio show to promote her new film, 3 Headed Shark Attack, the 27-year-old admitted that she didn't know what the future held for the couple.
"Us getting back together, I can't say," she said honestly. "I don't know what the future holds. As of right now, I'm just completely focused on myself. I'm not trying to date anybody. I just want to figure out me and grow within myself."
Tran called time on their relationship back in March when she found out 26-year-old Brown had fathered a child with another woman, declaring on Twitter that while she wished him the best of luck, there would be "No baby drama for me".
Relations between the pair have been fraught since, with the duo regularly taking lumps out of each other on social media.
The drama reached boiling point in June when she discussed their past relationship in an interview with Access Hollywood. Brown, who had been begging her for forgiveness at every opportunity, decided that he had had enough and advised her to focus on her own career instead of his personal life.
She quickly fired back by telling him to "Man the f–k up" and he eventually apologised.
But according to Tran, the former lovers will no longer be airing their dirty laundry on social media: "There's no drama between us. It's cordial, it's cool, it's peaceful. I don't like drama period," she said.
For now, Tran is choosing to focus on her acting career. She plays Maggie, a scientist who is studying aquatic life when things get a little crazy thanks to a mutated shark that is out for blood in the sci-fi flick which premieres on 11 July.
"I couldn't even think to date somebody right now," she admitted. "I just don't even wanna go down that road and I haven't met anybody yet. I feel like all guys are the same!"