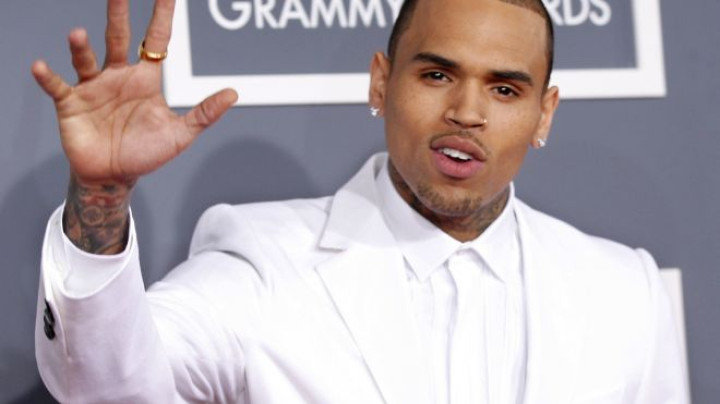 Chris Brown and Karrueche Tran's highly emotional post-breakup telephone conversation details had been revealed.
It was previously reported that the Loyal singer had ended his relationship with Tran because he realised that she was an opportunist.
"They had a phone conversation that lasted for like two hours. It was heavy, very emotional on both ends," a source told Hollywood Life. "She hung up on him twice, he hung up on her too. They waited minutes in between then called one another back. This is their love, it's crazy."
The Say Goodbye singer started dating Tran amidst his romance with Rihanna. The two briefly split in October 2012 when Brown admitted he was "in love with two people."
"Karrueche lit him up. She reminded him, crying her eyes out mind you, of all the pain and suffering and heartbreak that she's had to deal with from him, social media, the media itself, the works. She told him she didn't sign up for all the scrutiny that came along with being his girl but, that she did it for him," the insider went on.
"She asked him why he can't treat her the way he used to and why he lies to her and breaks promises. But the biggest point she says was when she asked him why he can't trust her."
Adding on, the source revealed that the 25-year-old R&B artist "basically told her that he was upset that she didn't visit him everyday he was in jail and then brought up some bogus stuff about her spending $5,000 of his money on clothes and other stuff while he was in jail."
"But right when he said that, she flipped out and stopped him and reminded him of how he told her where his stash was at the house and to use what she needed while he was gone. Mind you, she could have taken way more than that and it wasn't like she was out balling and spending money like crazy. But no matter what, he told her she could do it but she had to remind him of what he said."
"Eventually he remembered, told her he was sorry and was all like, baby I love you and all this and that's when she was like I can't deal with you right now and ended the call," the insider said.
Meanwhile, Tran recently posted a cryptic message on her Instagram account hinting on her controversial relationship with Brown.