Chris Brown: Karrueche Tran is an Opportunist so I Dumped Her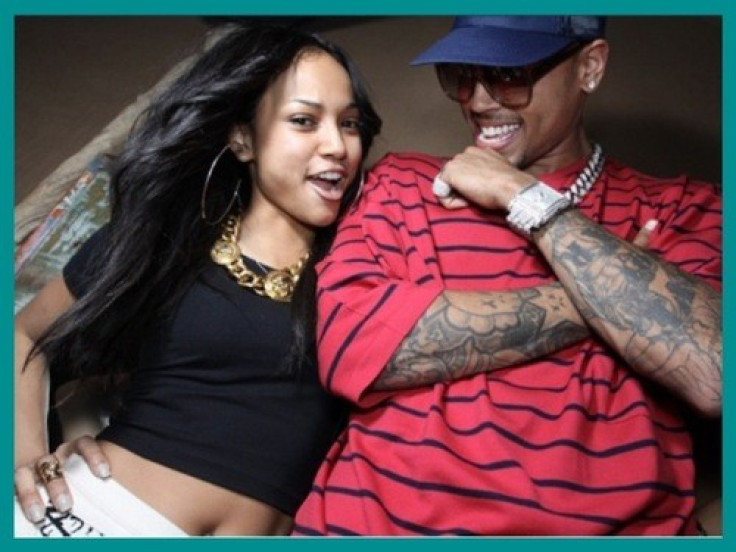 Just days after it was reported that Chris Brown had been dumped by his on and off girlfriend Karrueche Tran, the R&B star has insisted that he was the one that ended their turbulent romance.
According to TMZ, pals of the singer revealed that he gave Tran her marching orders because he realised that she was an opportunist, who used their relationship to promote her her own brand.
He is said to have also been left fuming after discovering she had been texting other men and finding out her friends had leaked information about their romance to the media.
It had been previously reported that the 26-year-old beauty had grown tired of Brown's womanising ways and 'had been unhappy for a long time'.
"Chris acts immature, like a child," a source told TMZ.
But it seems that Brown, who famously dumped Tran to get back with his former lover Rihanna in 2013, is keen to set the record straight.
Their messy break up comes just weeks after Tran opened up about vying with Rihanna for Brown's heart on the Just Keke talkshow.
"In this case, my boyfriend is a celebrity, whose ex-girlfriend is an even bigger ... you know what I'm saying," she said breaking down in tears.
"Not only am I fighting a battle with her, I'm fighting a battle with her 14 million fans. So imagine how that feels for me."
© Copyright IBTimes 2023. All rights reserved.