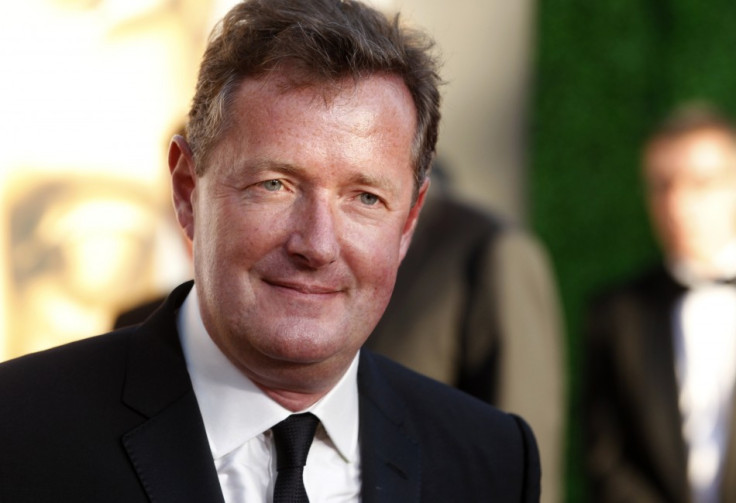 Former Delaware U.S. Senate candidate Christine O'Donnell stormed off the set of "Piers Morgan Tonight" Wednesday night after the talk show host pressed her on her views about gay marriage.
She became agitated by questions asked on Piers Morgan's CNN show, telling him he was being rude and eventually killed off the interview, said the Daily Mail.
"I'm not being weird, you're being a little rude," she said to the host, right before storming off the program's set.
Mrs O'Donnell, 41, didn't take too kindly to Morgan's persistent questioning of the media stir she caused last October over her after her "I'm You" campaign ad and comments about dabbling with witchcraft.
During a "Good Morning America" appearance Tuesday morning to promote promote her book, "Troublemaker," O'Donnell admitted she regrets the now-famous ad, reports Reuters.
After the incident, Mr Morgan shortly tweeted: "Ms O'Donnell wasn't happy about me quizzing her views on witchcraft and sex. But really flipped at gay marriage Qs. Ripped mike and fled."
"My first ever walk-out in 25 years of interviews," Morgan continued. "I guess viewers can decide if I was 'rude' or not tonight at 9pm ET. #CNN"
A video clip of the talk-show shows Morgan conversating with the former Deleware U.S. Senate candidate about the 2012 elections before focusing on the issues she says she addressed in her new book, "Troublemaker: Let's Do What It Takes to Make America Great Again."
He asked Mrs O'Donnell: "Right now I'm curious about whether you support gay marriage."
The Delaware politician replied: "You're borderline being a little bit rude."
O'Donnell's book was released Tuesday, and covers the goings-on of her 2010 campaign.
See the moment Christen O Donnell Storms off "Piers Morgan" here: Piers Morgan Tonight