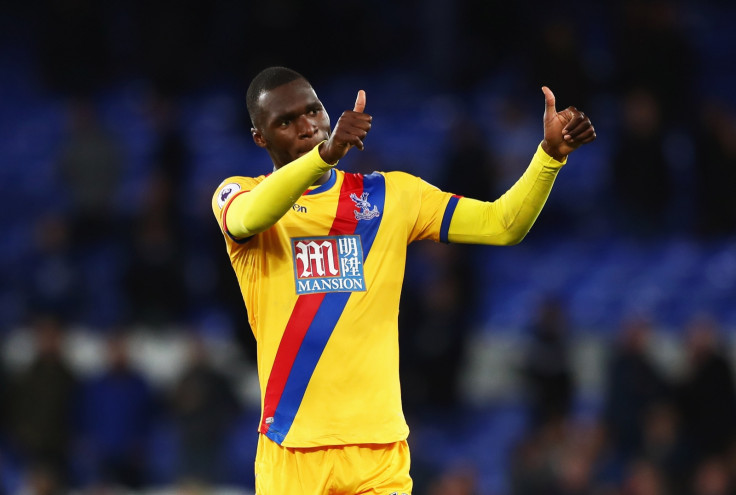 Crystal Palace striker Christian Benteke has credited Alan Pardew with his improved form since moving to Selhurst Park. The Belgian joined the South London club from Liverpool during the summer transfer window and has since scored three times in five Premier League appearances.
Benteke, 25, endured a miserable last season at Anfield and was told he did not feature Jurgen Klopp's long-term plans at the club. But the burly centre-forward has admitted to having been revitalised under Pardew at Palace, where he is playing in a team more suited to his strengths.
"I always believed I was in a losing battle to prove myself [under Klopp]," Benteke said of his final season at Liverpool, according to the Evening Standard. "I know I could have done better at Liverpool with the minutes I had.
"But even so I believe that at Palace I have a freedom I never had last season. I feel I can express myself again – even make mistakes – and that the manager will still have trust in me and that is important."
Benteke admitted he did not fit Klopp's tactical plans at Liverpool. However, having left Anfield in unhappy circumstances, the striker is determined to reaffirm his credentials as a top player at Palace.
"I did not fit the tactical system of the new coach [Klopp] and that was not easy for me mentally," he reflected on his time at Liverpool. "When you have a manager who you know believes in you, then anything is possible and I am determined to show how much I appreciate this new opportunity."
Despite this, Benteke has previously insisted that there is no personal animosity between himself and the Liverpool manager. "It's a new start for me. I have the confidence of the coach [Pardew]," he said, according to Voetbal Krant.
"I had a normal relationship with him [Klopp]. There was nothing wrong with it. I learnt last season about the other demands required at the highest level. I had to learn to be effective in few minutes."