Bayern Munich star Robert Lewandowski has backed Jurgen Klopp to guide Liverpool to their first Premier League title this season. The striker believes the Reds will benefit from the lack of European football and claims the Anfield outfit have a real chance of lifting the title in May.
The Merseyside club have lost only once match in the league and that came during their 2-0 defeat at the hands of Burnely. The other time they dropped points was during their 1-1 draw against Tottenham Hotspur at White Hart Lane.
Liverpool are fourth on the table with 16 points, two points behind leaders Manchester City, who suffered their first defeat of the campaign against Tottenham. Lewandowski explained that the lack of European football will help Klopp keep his players fresh to challenge for the title this term.
"Under Klopp I think they will be fighting for the title this season. Pep and Manchester City will not make it easy for anybody to win the title, but Liverpool have a real chance," Lewandowski told Goal.com.
"Without European football it can really help them with being fresh for games and with injuries and, even though Klopp is always smiling, he is ruthless enough to take advantage of that."
Lewandowski played under the current Liverpool manager at Borussia Dortmund and won two league titles under him at Signal Iduna Park. The Polish international left Dortmund and made a switch to league rivals Bayern Munich in 2014.
Bayern striker has admitted that he has watched Liverpool in action since his former manager took charge of the Premier League club. He claimed that Klopp is like a "father figure", which is one of the reasons why the players at Anfield are enjoying playing under his guidance.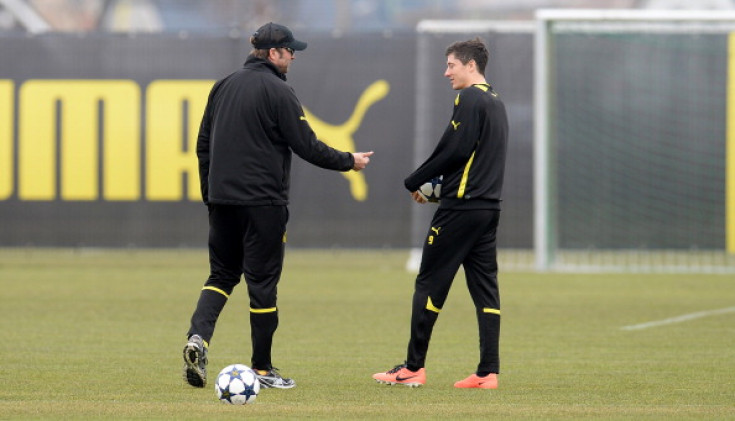 "I have watched some Liverpool games since the arrival of Klopp, and you can see that the players are enjoying playing for him," the Bayern star stressed.
"As a player you know that he totally has your back, he is like a father figure and, because you have that trust in him as a player, it makes you totally open to his methods and his ideas which, in the long term, you always see are for the benefit of your game and for the team."