Christian Eriksen signs new Tottenham deal until 2020
Former Ajax star predicts a bright future at White Hart Lane.
He is reportedly set to earn around £75,000-per-week.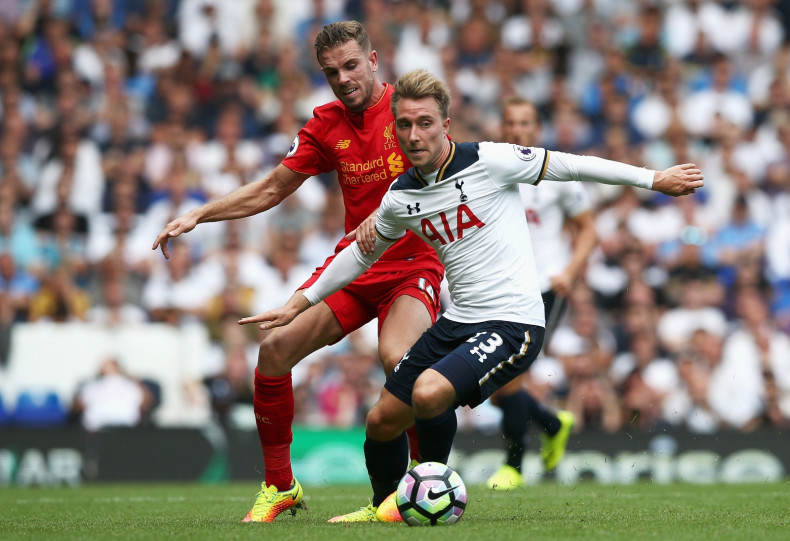 Tottenham Hotspur playmaker Christian Eriksen has committed his long-term future to White Hart Lane after signing a new deal until 2020, the club have confirmed. The Danish international has expressed his delight over the agreement after predicting a bright future for the club.
The 24-year-old playmaker moved to North London from Ajax in the summer of 2013 as part of the summer overhaul which followed the record sale of Gareth Bale to Real Madrid. He has since developed into a key player for Mauricio Pochettino, scoring 30 goals and providing 33 assists in 134 appearances for the club.
However, his long term future at Tottenham came under scrutiny during the summer transfer window after The Telegraph reported that his agent was demanding a stunning £150.000-a-week to sign a new deal, with his latest contract worth just £32,000 a week set to expire in 2018.
But earlier on Tuesday, Evening Standard reported that following months of negotiations, Eriksen was on the verge of putting pen to paper on a four-year deal worth about £75,000-per-week.
Tottenham have now failed to disclose the details of the agreement, but did confirmed that the Dane has signed a new deal until 2020.
"We are delighted to announce that Christian Eriksen has signed a new contract with the Club until 2020," the club confirmed thrown an official statement.
Serie A giants Juventus were said to be closely monitoring the situation but Eriksen has claimed that he has decided to commit his future to Tottenham because he sees "a great" future ahead at White Hart Lane, after last season Spurs ended in a the third position of the Premier League to secure Champions League football this term.
"There is a great future at this place and I wouldn't have signed if I didn't see that," he said. "It's a very good group of people, players who connect with each other, staff who connect with the players and we all have an idea of where we want to go, and hopefully we'll achieve it."
"I see the Club taking steps forward. I want to be part of that and luckily, the Club wants me to be part of it as well. I see a great future because as I said, we're taking it step by step and it's only going one way at the moment. I'm very happy to be here."