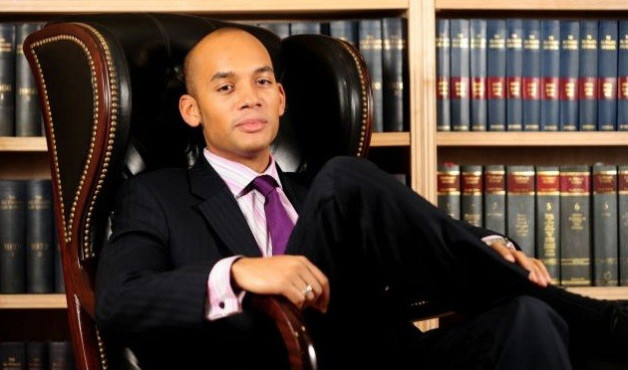 The owners of some of London's most glittering nightclubs have hit back at shadow business secretary Chuka Umunna after he referred to West End nightspots as "full of trash and C-list wannabes".
In an open letter to the Labour MP, the proprietors of Raffles, the 151 club, JuJu and Jalouse wrote: "As a London MP, let alone shadow business secretary, it beggars belief that he would chose to condemn these businesses rather than champion them.
"Mr Umunna is clearly still not on the side of the British businesses whose success is so vital to economic recovery."
The writers, Khalid Virani, Julien Burlo, Joel Grey and Alex Nicholl, said that Britain's night-time economy was worth £66bn a year.
"Mr Umunna criticises an industry which brings in millions of pounds to the capital and provides thousands of jobs," they said.
Umunna, described as a rising star and tipped as a future Labour prime minister, issued an apology after the "inappropriate" remarks he made on a social networking seven years ago suddenly came to light.
In comments posted on the ASmallWorld website - described as "MySpace for millionaires" - Umunna, writing under his middle name Harrison, asked: "Is it just me or is there a serious lack of cool places to go in central London at the weekends?
"Most of the West End haunts seem to be full of trash and C-list wannabes, while other places that should know better opt for the cheesy vibe."
Jetrosexual tastemakers
Umunna, a millionaire former lawyer, requested site members' tips for a "trash-free, decent night".
Membership of the site, which describes its users as "jetrosexual" and "the world's tastemakers", is by invitation only.
In their letter, the four impresarios suggested his remarks showed he was out of touch and laid down the gauntlet for the 34-year-old MP for Streatham to see for himself what the clubs had to offer.
They wrote: "Mr Umunna's knowledge of London's nightlife is also sorely lacking. If he had visited the area he would know that the West End plays host to a wide variety of exciting clubs and bars.
"To correct this blindspot in his life experience, we extend an invitation for Mr Umunna to see for himself the vibrant nightlife the capital has to offer and visit one of our establishments on a night of his choice."
Umunna's office said today he would not be commenting further.
But speculation that he had edited his own Wikipedia entry has kept the spotlight on him. A computer at the law firm where he worked was traced as the source of a flattering article added to his profile, which referred to him as "the UK's Barack Obama", it has been revealed.
His spokesman said he had "no recollection" of making the change.
Umunna also attracted criticism in The Sun, which labelled him a "snob" and revealed that he spent his summers at a £1m villa in Ibiza owned by his mother Patricia.
The six-bedroom property - known as the White House, or Casa Blanca - overlooks the resort of San Antonio Bay. It was built to specification under plans drawn up by his father, Bennett Umunna, a millionaire developer who died in a car crash in Nigeria in 1992.
He had invested heavily in Ibiza properties in the 1980s and sold a 20-flat development in San Antonio for £500,000.
A neighbour said of the MP: "He is discreet and doesn't make a big play of his politics. But we know when he's about because we hear his music late into the evenings."