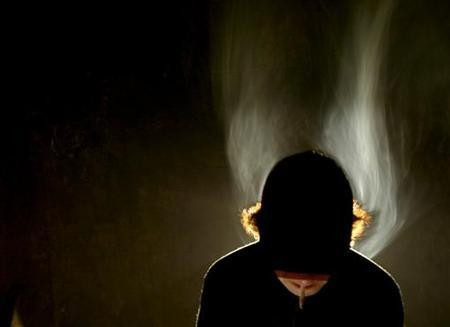 The selling of tobacco from vending machines has been banned today across England, in a bid to reduce the access children have to cigarettes, it is hoped.
According to the British Heart Foundation, around 200,000 young people start smoking regularly in England each year and 11 per cent of 11 to 15-year-old regular smokers in England and Wales get their cigarettes from vending machines.
It is estimated that 35 million cigarettes are illegally sold to children via vending machines every year.
Now anyone caught selling cigarettes through a vending machine could face a fine up to £2500. Any person found guilty of displaying cigarette advertising on a vending machine could also face up to six months in prison, a fine of up to £5000, or both.
British Heart Foundation director of policy and communications Betty McBride said: "With the tobacco industry increasingly reliant on young smokers to bolster their profit margins, they're fighting tooth and nail to stop any changes that might hit their bottom line.
"It's more important than ever that we face down their protestations and protect our children from this deadly addiction.
"We're encouraging landlords to remove machines completely now so they - and any left-over branding - don't act as dusty old adverts for tobacco."
Other measures to protect young people from the dangers of smoking are also under way.
The UK government is due to begin a public consultation before the end of the year on whether to introduce plain packaging for cigarettes which would lessen their marketing appeal to young people, help to make health warnings more effective and, alongside other measures, help to reduce the number of smokers in the long-term.
Health secretary Andrew Lansley said: "Smoking is one of the biggest and most stubborn challenges in public health. Over eight million people in England still smoke and it causes more than 80,000 deaths each year.
"Cigarette vending machines are often unsupervised, making it easy for children to purchase cigarettes from them.
"The ban on cigarette sales from vending machines will protect children by making cigarettes less accessible to them - we want to do everything we can to encourage young people not to start smoking in the first place."