The controversial Cyber Information Sharing and Protection Act bill (CISPA), which aims to increase communication between government and businesses regarding cyber threats, has been passed by the US House of Representatives.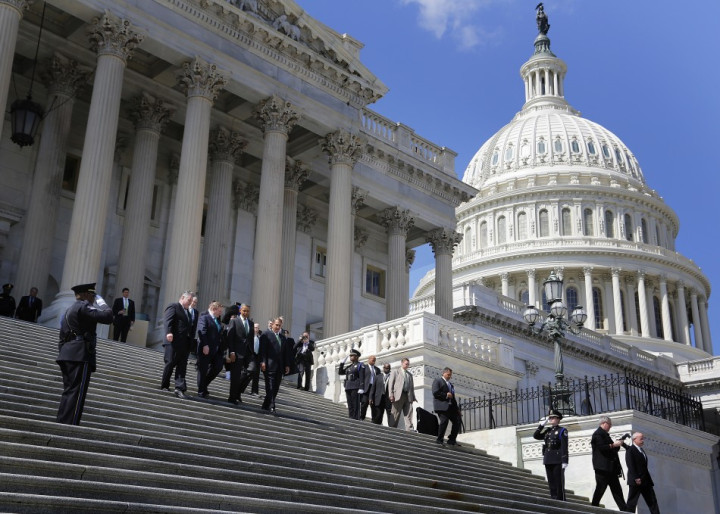 CISPA drew bipartisan support from both Democrats and Republicans, passing with a majority vote of 288-127. CISPA has also found support from several technology companies including telecommunications group CTIA and TechNet, which represents Google, Apple and Yahoo.
It will now have to pass through the Senate before being introduced into United States legislation.
This is the second time that CISPA has been passed by the House. In April, 2012, the bill passed thanks to large support from Republicans. However, it failed in the Senate where US Senators threw it out over privacy concerns.
CISPA faces opposition in the Senate this time around also. Despite being passed by the House, President Barack Obama has threatened to veto the bill over concerns that not enough measures are in place to protect private information.
In an official statement, the Obama administration outlined concerns over CISPA:
"Both government and private companies need cyber threat information to allow them to identify, prevent, and respond to malicious activity that can disrupt networks and could potentially damage critical infrastructure. The Administration believes that carefully updating laws to facilitate cyber security information sharing is one of several legislative changes essential to protect individuals' privacy and improve the Nation's cyber security.
"The Administration, however, remains concerned that the bill does not require private entities to take reasonable steps to remove irrelevant personal information when sending cybersecurity data to the government or other private sector entities. Citizens have a right to know that corporations will be held accountable - and not granted immunity - for failing to safeguard personal information adequately.
"The Administration is committed to working with all stakeholders to find a workable solution to this challenge."
In order to address concerns over privacy, several amendments have been made to CISPA since it was thrown out of the Senate in 2012. Namely, the Department of Homeland Security and the Department of Justice will now be responsible for the collection, monitoring and sharing of data as opposed to the US Military. Intelligence Committee Chairman Mike Rogers told Reuters this would give the bill a "civilian face."
However, Laura Lucas, spokesperson for the White House's National Security Council, said the bill still did not meet privacy protection standards:
"While CISPA has been improved in each of the administration's priority areas since its introduction this year, the bill does not yet adequately address our fundamental concerns. We are hopeful that continued bipartisan, bicameral collaboration to incorporate our core priorities will produce cybersecurity legislation that addresses these critical issues and that the president can sign into law."
CISPA comes amid several high-profile cyber-attacks on US business. In January, it was believed that Chinese hackers had breached The New York Times following the publication of an article that investigated the wealth of then newly elected Premier Wen Jiabao.
Shortly after, in February, Chinese hackers were again thought to have infiltrated The Wall Street Journal in order to monitor the paper's coverage of China.
"According to some investigative results, which showed no proof, and had groundless evidence and baseless conclusion, China had participated in online attacks," said a spokesman the Chinese foreign ministry. "That is a totally irresponsible conclusion. China is also a victim of online attacks. China's laws clearly ban online attacks."