Micah Richards believes Manchester City are best placed to wrest the Premier League title from Manchester United but admitted they have fallen short of their own high standards this season.
Roberto Mancini's side slumped to their fifth defeat of the season when they lost 1-0 at Arsenal on Sunday. The result saw them slip eight points behind leaders United and caps a remarkable turnaround in fortunes for the challengers, who led the title race by five points as recently as 3 March.
City have only dropped two points at home all season but their disastrous collapse has been precipitated by a lacklustre away record, a fact that Richards insists they must remedy if they hope to challenge Manchester United for the title again next season.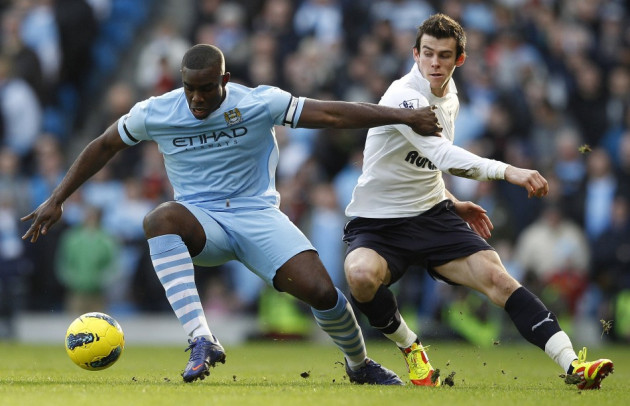 "We have to learn from these experiences," Richards told the Daily Mail. "Someone will take the title from United eventually and it has to be us. If you look at this season you will see Man City are by far the best team to watch. But Manchester United grind it out. They have done for many years.
"I don't want to disrespect them as they have outstanding players and a great team spirit that has carried them a long way this season. But we had the best start in Premier League history and to be several points behind now is a bit gutting. If I'm honest, it just hurts.
"For seven months we have been on top of the league playing good football but now, when it really matters, we have for some reason taken the foot off the gas. When United don't play well they seem to get results. When we don't play well, we get beaten. That's the difference. Man United - no matter who are playing for them - just know that they have to get the job done. They are willing to do anything."
With six games remaining, Richards acknowledged that City are now unlikely to end their wait for a third English league title, having won the last of their two crowns in 1968. Manchester United scored twice late-on to beat Blackburn Rovers 2-0 last week and Richards said it was at that point he realised City's title charge was over.
"At half-time and at 60 minutes, I thought: 'You never know', but United do always look like they will score. So I knew it was going to come," said the 23-year-old right-back.
"But when they got it and went further clear of us, I actually wanted to cry and I haven't done that or felt like that in years."
And Richards added that City's 6-1 win at Old Trafford in October seemed like a lifetime ago but insists that, were it not for Alex Ferguson, United would have been dead and buried in the title race in the aftermath of that result.
"Fergie has got to be one of the best managers that I've come across because, if we had got beaten 6-1 that day, United would have been 20 points clear by now," added Richards.
"We have a good mentality. We have shown that many times. But the way they came back from the 6-1 is phenomenal. That's down to the manager."