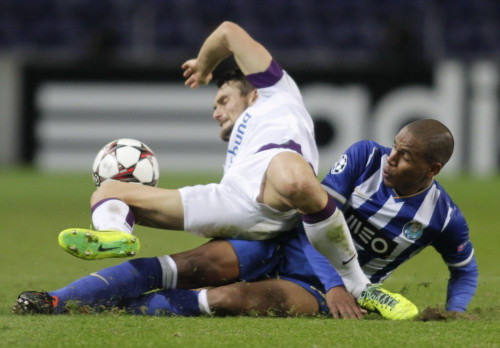 Fernando's agent Antonio Araujo has revealed that the Porto star will make the move to the Premier League next summer despite having recently agreed a new deal with the Portuguese side.
The defensive midfielder's previous contract at Porto was due to end this summer, and Manchester City tried to sign him for a cut-price deal in January, in a double bid which also included his teammate Eliaquim Mangala.
Nevertheless, the deal finally collapsed on deadline day and Porto managed to tie Fernando to a new contract, ensuring he will not be able to leave for free this summer.
However, it looks as though Fernando included a clause allowing him to move at the end of the season, as the star's agent has revealed that the midfielder is still likely to move to the Premier League in the summer.
"If God wants, and he will want, Fernaldo will play in the Premier League next season," António Araújo told RTP as quoted by Portuguese newspaper A Bola.
Araujo admits that Manchester City are still in pole position to secure his services but there are other Premier League teams monitoring the player, with both Liverpool and Manchester United recently linked with his services.
"Manchester City are the strongest candidate to secure Fernando's services. They are a strong candidate and they are a great club but they are not alone in the race"
At the same time, Araujo reveals that Fernando was close to sign for Monaco but Porto rejected the French millionares' bid and the player is now on his way to England.
"Fernando received a really good offer from Monaco (in the latest transfer window) but Porto did not consider the proposal in accordance with their demands".
The 26-year-old defensive midfielder is a pivotal player for Porto. He has played 16 domestic league games this season, all as a starter, and although he was born in Brazil, he is keen to attract the attention of the Portuguese national team for next summer's World Cup.