With less than a month to go, Premier League biggest clubs are stepping up their efforts to sign the most talented players from other leagues. The arrival of José Mourinho and Pep Guardiola in Manchester has generated great expectation and has driven transfer rumours. In amongst the gossip, IBTimes UK looks at the reasons why Claudio Bravo and James Rodriguez could become the latest players to move to City and United respectively this summer.
Bravo can adapt to tiki-taka amid economic pressure
If logic dictates, though it rarely does in professional football, then Claudio Bravo will be playing for City in two years. Since Guardiola's coaching debut, there has been one sacred rule above the rest − the first line of attack starts with the goalkeeper. We saw it at Barcelona and Bayern Munich, where Victor Valdès and Manuel Neuer's footwork and passing accuracy were key in the successful implementation of the 45-year-old's philosophy.
Barcelona are suffering with just €24m available to sign players due to financial fair-play rules, according to Mundo Deportivo. Therefore, despite two wonderful campaigns at Barcelona, the Catalans are considering offloading Bravo.
Both he and 24-year-old rival Marc-Andre ter Stegen have shown discomfort with Luis Enrique's rotation system, but it is clear that the German is the long term option for the club. The Chilean's departure would be very profitable, taking into account that Barcelona payed €12m for him in 2014 and now they can sell the international skipper for €20m, according to Marca. He would become one of the most expensive goalkeepers in transfer history, aged 33.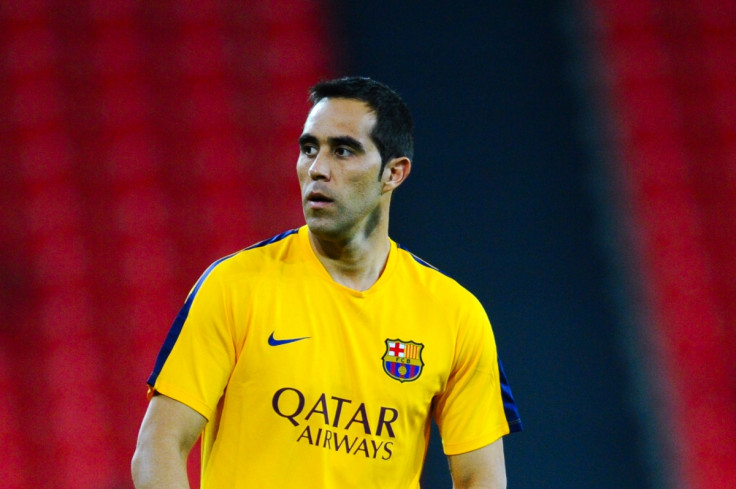 We know that Barcelona are eager to ease their economic position, and that City are looking for a goalkeeper. According to reliable sources, such as Mundo Deportivo, Guardiola is about to sign Gerónimo Rulli, the number one with the Argentina Olympic team. The fact that he will be sent on loan to Real Sociedad, where he has played the last two seasons is proof he is a long-term option at the Etihad Stadium. Rulli has admitted to holding talks with Guardiola and, according to El Confidencial, City plan for goalkeeping coach Xabi Manzisidor to monitor his progress at Sociedad over the next two seasons.
Rodríguez and Mourinho's tactics
There is something clear when it comes to the Colombian and Real Madrid; he does not fit in the squad. James Rodriguez did not play under Rafael Benítez and his fate did not change upon Zinedine Zidane's arrival. Los Blancos have a world-class attacking trio, but with Cristiano Ronaldo, Gareth Bale and Karim Benzema not partial to defending, balance is required in midfield. James is does not fit this mould and is unlikely to adapt to Zidane's demands.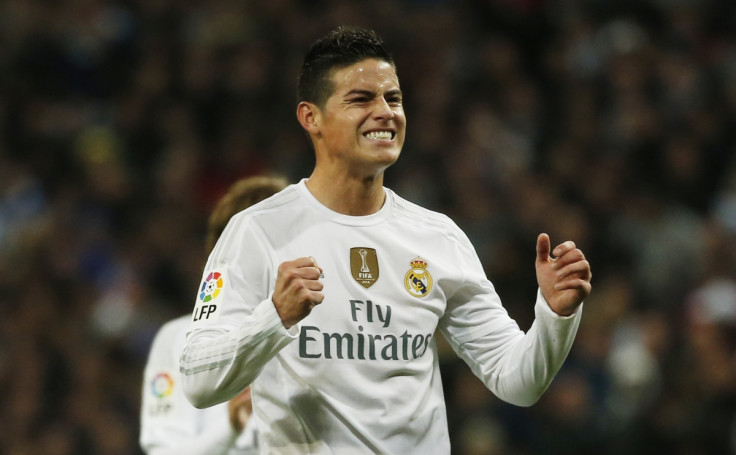 This weakness should not prevent him from succeeding at United during Mourinho's tenure. The Portuguese coach has a habit of squeezing the best out of his players; Deco at FC Porto, Wesley Sneijder at Inter Milán, Mezut Ozil at Real Madrid or Cesc Fabregas at Chelsea.Rodriguez, who is valued at the same €80m that Real paid for him according to The Independent, needs a manager who understands he is a superb attacking midfielder who will shine under certain tactics and circumstances. Mourinho has experience when it comes to polishing this kind of raw diamond.
Real made him their most expensive signing in their history just after Bale and Ronaldo, but his impact on the game cannot be compared to that of his illustrious teammates. They will do well to recoup a significant chunk of that investment. Mourinho's previous successes have been underpinned by a world-class number 10. Real are keen to sell Rodriguez and are well aware of the Red Devils' economic power; as seen two seasons ago with Angel di Maria's ill-fated move to Old Trafford.