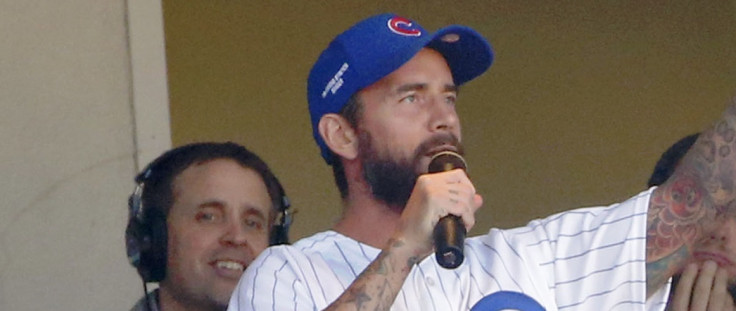 CM Punk's first contest in the UFC looks to have been delayed due to a back injury. The former WWE favourite, who confirmed his ambitious switch to mixed martial arts in December 2014, was due to face Mickey Gall after the promising American welterweight submitted Mike Jackson in just 45 seconds on the early preliminary card of Stephen Thompson's victory over Johny Hendricks in Las Vegas on 6 February.
Although no official date had yet been confirmed, Punk had previously expressed his desire to debut at UFC 200 in July. President Dana White stated that the 37-year-old was more likely to feature one month earlier at UFC 199, an event that is set to feature Chris Weidman's title rematch against new middleweight champion Luke Rockhold.
"My back has always bugged me," Punk told MMAFighting.com. "Figured it was just wrestling sh*t. Turns out it was.
"It got bad enough to the point where I couldn't do anything the week before I went to train with the New Jersey Devils last month. One day I could manage, the next day I couldn't. I've been in agony for almost a month. Chiropractor, acupuncture, massage, cryotherapy... nothing worked. This is just a bump in the road. I'm positive about this."
This is the second injury that Punk – real name Phillip Brooks – has suffered since joining the UFC. In October 2015, coach Duke Roufus confirmed that he had damaged his shoulder scrambling during a training session in Milwaukee, Wisconsin. Reports suggest that the Chicago native still hopes to compete this year, earlier describing Gall as a "means to an end".
Speaking after the identity of his first opponent was finally confirmed, Punk said: "I think everybody has mentioned my name and said they want to fight me. From Michael Bisping to Phil Baroni to Jose Canseco. I think there's a couple of women's bantamweight fighters who sad they'd fight me. What can I say? I'm the prettiest girl at the prom.
"Mickey Gall is a means to an end. He's humble, he's respectful, he's smart. He called me out when he knew he had Dana's ear. He did what you've gotta do. He said my name and now we're here. So he did the right thing. He took advantage of an opportunity that was placed in front of him. Honestly I'm looking forward to meeting him. He seems like a nice kid."
UPDATE - Gall has now taken to social media to respond to the news of Punk's surgery. Posting on Twitter, he said: "Guys. It's all good. The fight is still on. Minor surgery. I wish CM Punk a healthy & speedy recovery. I want you at 100%, check that. #200."