Coding in the Classroom: Computational Thinking Will Allow Children to 'Change the World'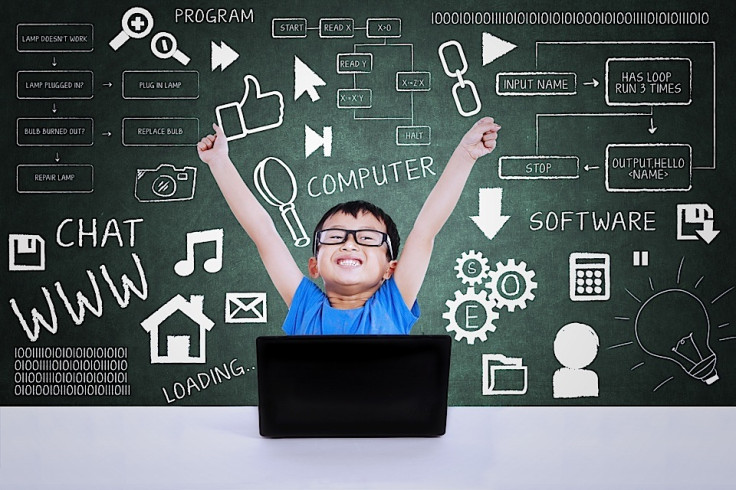 Forget the Burj Khalifa or the Viaduc de Millau, the most impressive feats of human engineering in the 21st Century come in the form of computer programs - at least according to the computer scientist and principal researcher at Microsoft Research, Simon Peyton Jones.
"Computer programs are among the largest and most sophisticated artefacts that human beings have ever built," Peyton Jones tells IBTimes UK. He describes looking at a program like looking at the Empire State building through a computer screen-sized window. "You don't get the same visceral sense of its scale and sophistication," he says, "but it's still there."
With coding now an integral part of the computing programmes of study in the new national curriculum in England, Peyton Jones hopes that more people will gain an understanding and appreciation of the technology that surrounds us.
Within the new curriculum, computer science is treated as a foundational discipline that every child must know, much like maths or physics. As well as helping children to develop problem-solving skills and better understand the world around them, those responsible for putting it together believe that the eventual outcome of the new programmes of study will significantly benefit the economy.
Boosting the UK's tech credentials
The 'purpose of study', as set out by the new curriculum guidelines, is for computational thinking to allow pupils to "understand and change the world". It states its aims as that of ensuring children are digitally literate to a level suitable for the future workplace.

People involved in the edtech sector have been calling for a change to the way computing is taught in schools for many years now, with some bypassing the slow-moving nature of the UK education system by attracting children to coding through computer games.
Last year, game developers Kuato Studios released Hakitzu, a multiplayer robot combat game that teaches children to code without them even realising it.
"Code literacy is an important skill for the age of digital design and technology," David Miller, Kuato Studios Director of Learning, tells IBTimes UK.
"Not every child needs to learn a programming language, but without some understanding of how code works and how it affects our lives, we may be depriving young people of new avenues to creativity, and valuable skills for the job market."
Bridging the tech gender gap
It won't be until 2024 that we see the first wave of pupils complete the full curriculum, so results based on future job prospects will have to wait. More immediate benefits, however, could be seen in the classroom a lot sooner.
"Will this lead to future economic growth? I don't know," says Peyton Jones, " but I really believe that starting computing young at primary school will help to encourage more girls into the profession.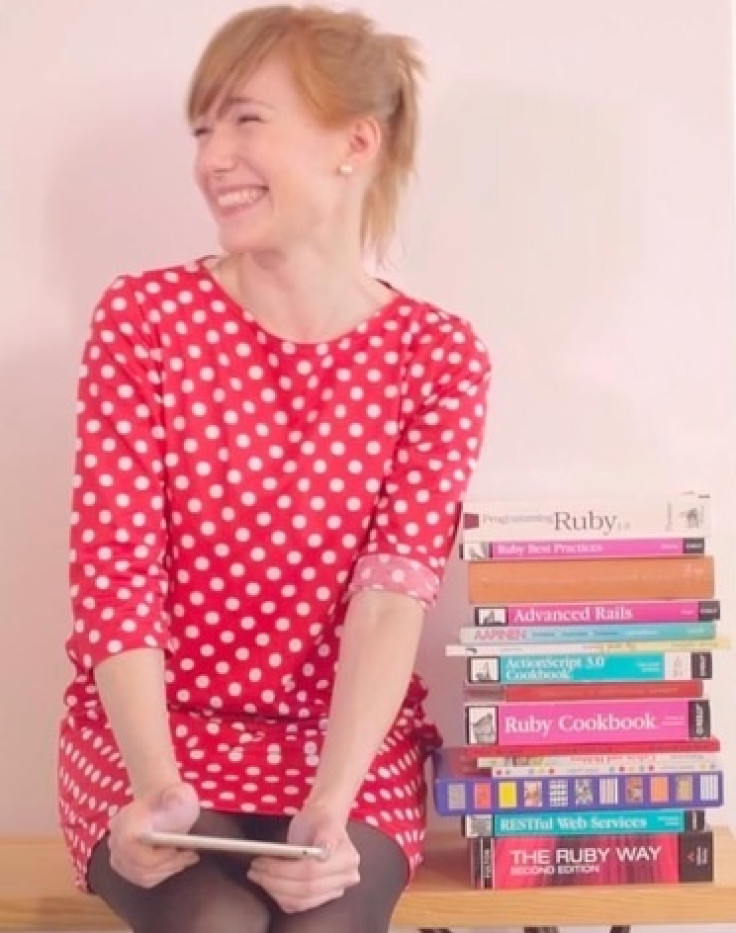 Linda Liukas.
Kickstarter
"By the time they get to secondary school, they'll think: 'I'm good at this, I like it. No boy is going to elbow me off the computer thank you very much."
One pioneer in this field is Linda Liukas, who founded the Rails Girls programme in 2010. Rails Girls aims to open up technology and make it more accessible for girls and women through coding workshops and web building events.
Liukas claims that code is "the 21st century literacy" and that the need for people - both girls and boys - to speak it is imminent.
"I don't think everyone will be a coder, but the ability to speak and structure your thinking in a way a computer understands it will be one of the core future skills whatever your field," Liukas tells IBTimes UK.
"Game designers, biologists, data analysts - there are not that many professions that wouldn't benefit from programming skills. Programming languages will come and go, but technology will stay. I think everyone should at least try programming."
© Copyright IBTimes 2023. All rights reserved.