Colin Kazim-Richards Guilty of Homophobic Gesture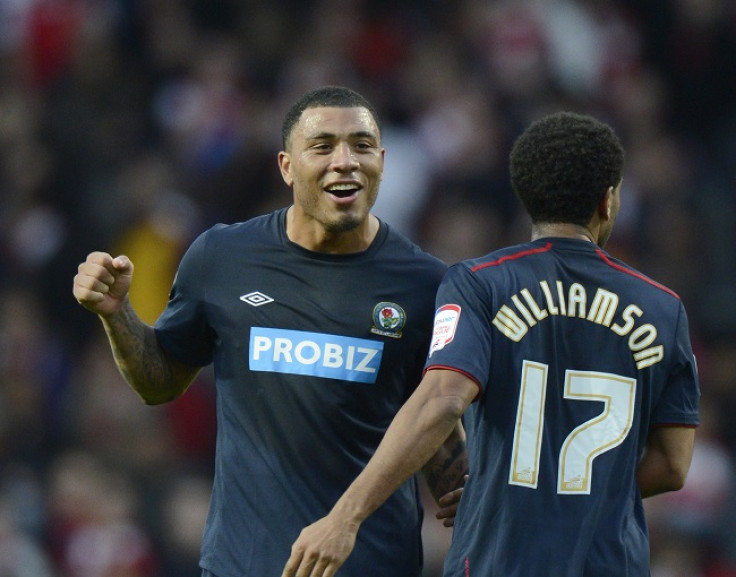 Colin Kazim-Richards has been found guilty of making a homophobic gesture at Brighton and Hove Albion fans.
Kazim-Richards, 27, mimicked pulling his shorts down and made an obscene arm gesture during a Championship match against Brighton and Hove Albion in February 2013.
Brighton magistrates heard he was pretending to have something in his hand and "moved it back and forwards".
Prosecutor Simon Allen said the defendant, who was playing for Blackburn Rovers, said he was "having a bit of banter" with fans who were chanting "you fat b*****d" and "you're fat and you know you are".
Allen said: "It seems that the player reacted to this and he mimicked pulling down his shorts and with his left hand behind his back mimicked that he had something in his hand, and moved it back and forward."
Kazim-Richards was convicted of using abusive or insulting behaviour.
Christopher Cannon and his son Daryl, who were working as match day press stewards at the stadium, told the court that they found the gesture offensive and homophobic.
Cannon junior said: "I perceived it as a very wrong thing to do, particularly for someone who's involved with the Kick It Out Campaign. Racism and homophobia are on the same level."
Kazim-Richards now plays for Bursapor in Turkey.
© Copyright IBTimes 2023. All rights reserved.