Everyone from cafe owners operating a Wi-Fi network to cloud computing companies should be responsible for helping identify and eradicate child abuse images.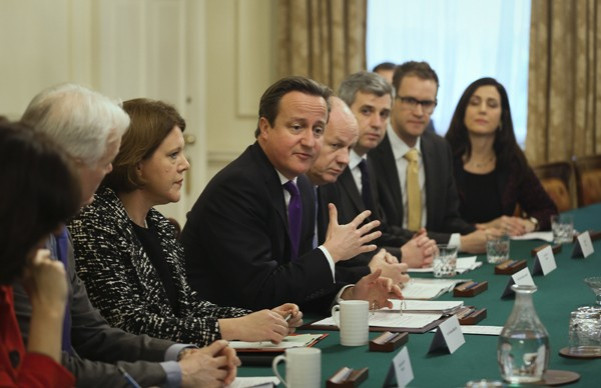 Google's and Microsoft's announcement that they have stepped up their efforts to eradicate child sex abuse content by filtering out more than 100,000 words and phrases has been widely welcomed, but has led to questions about how effective the measures will be. The problem boils down to the fact that despite Google and Bing accounting for more than 95% of search engine traffic on the web, only a very small proportion of those looking for these images use what most people traditionally view as the internet.
The vast majority of those seeking to find and share child abuse images use peer-to-peer (P2P) networks, internet relay chats (IRC) or, increasingly, the "deep web" where authorities cannot track your identity or location.
"Google and Microsoft alone can't 'fix' the internet. Blocking search will deter some of the curious but will ultimately drive criminals elsewhere. The fact remains that the vast majority of this material is not found on the open, searchable internet but rather on P2P, internet chat relays and anonymised networks," said Christian Berg, CEO of NetClean , a company which produces technology to track illegal images of child sexual abuse.
Solution
Berg continued that the solution is for everyone who operates a computer network, no matter how large or small, to become more responsible for the content stored and shared via that network.
"To solve this problem, we need to have collective responsibility. Everyone with computers, who operates a network, has a responsibility to help find victims and abusers, not merely block content. Regardless if it is Google, Microsoft, a private cloud storage service, a café offering Wi-Fi or a business with an internal network, everyone needs to take responsibility for their network and their machines. The technology is there to allow everyone to make a difference. Let's make sure we're tackling the cause rather than masking the symptoms."
Following Google's and Microsoft's announcements this week, the National Crime Agency announced that it would be looking to tackle the sharing of child abuse images on the "hidden internet" with a joint UK-US taskforce working on a specific, in-depth programme on how to tackle paedophiles using the deep web to view and share child abuse images.
GCHQ expertise
David Cameron also said that the expertise of the agents in the UK's spying centre, GCHQ, would be put to use to tackle the problem:
"There's been a lot in the news recently about the techniques, ability and brilliance of the people involved in the intelligence community, in GCHQ and the NSA in America. That expertise is going to be brought to bear to go after these revolting people sharing these images [of child abuse] on the dark net, and making them available more widely," the prime minster said on the BBC's Jeremy Vine show.
The deep or hidden web, also known as the Tor network, is a part of the internet which is not indexed by traditional search engines and is only accessible through a special browser which shields your identity. As well as being used to share illegal material, it is used as a way of anonymously selling drugs online through market places like Silk Road, and even offering bounties to assassinate high profile figures.
The UK will also hold an international summit next year to bring together governments, law enforcement, charities and industry to agree international follow-up to the agreement reached today.
The summit will include a specific focus on protecting the victims of online child abuse, and how the National Crime Agency can work internationally to prevent children being exploited online.