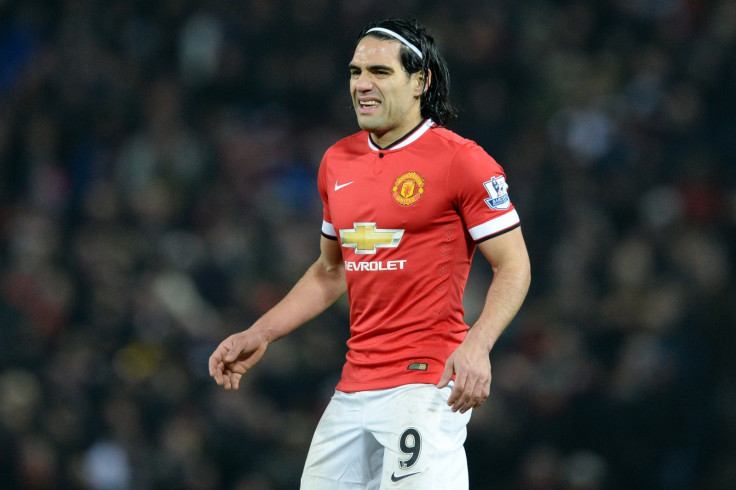 The president of the Colombian national team has acknowledged that Manchester United striker Radamel Falcao is struggling, but is also confident he will rediscover his form in time for the Copa America this summer.
Falcao has scored just once in United's last nine games and was hauled off after an hour following another underwhelming performance against Preston North End on Monday.
United have the option of making the striker's loan stay at Old Trafford a permanent one this summer, but a return of just four goals in 19 appearances has cast doubt on the proposed deal.
Falcao's worrisome performances in the Premier League have also alerted the Colombian football federation, who still see the player as integral to their plans for this summer's competition in Chile.
But its president Luis Bedoya believes there is still plenty of time for Falcao to rediscover his lethal touch.
"It is a difficult matter because as Colombians we would always want Falcao to play an important role," Bedoya told the Copa America official website.
"I know that he is going through a difficult situation, but we know he has a great spiritual, mental and physical quality that will remain focused on the Colombian national side."
Falcao left looking rather bemused as he was replaced by Ashley Young in United's 3-1 FA Cup fifth round victory over Preston, a result partly inspired by the winger's contribution after coming off the bench.
Former United striker Louis Saha, who also struggled with injuries during his four years at Old Trafford recently suggested the pressure of having to earn a permanent stay at the club is taking its toll on the Colombian.
"Falcao under pressure because of his contract," Saha said. "As a striker you want to score. When there is that amount of money involved you are under pressure."