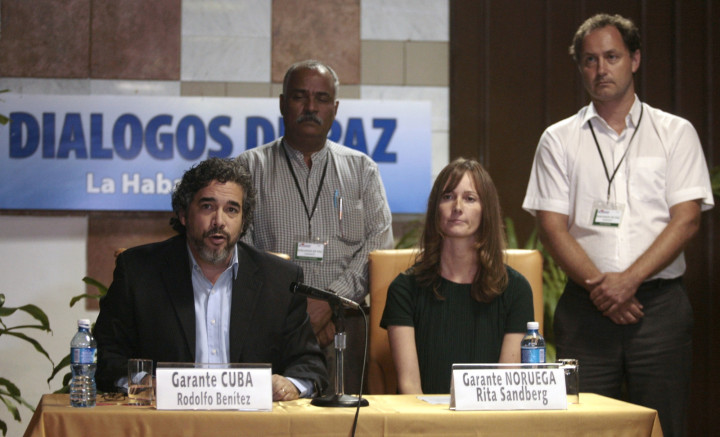 With the Colombian government agreeing to its conditions, the Marxist rebel group has agreed to release the Colombian army general taken captive on Sunday "as soon as possible."
Colombian army General Ruben Dario Alzate is the highest ranking officer to be captured by the Revolutionary Armed Forces of Colombia (FARC) in the five decades of conflict. He was taken along with four others.
The delay in release was blamed on the government for its insistence on negotiating without a ceasefire, reports Al Jazeera.
President Juan Manuel Santos offered to collaborate for the safe return of the captives and assured that government peace negotiators would return to the Cuban capital for talks that had been called off, as soon as all the prisoners are released.
The Colombian army had launched a massive search for Alzate, deploying 1,500 troops, 10 helicopters and planes, as well as boats and land vehicles in the jungles of Choco to search for Alzate.
Alzate went missing with Corporal Jorge Rodriguez and army adviser Gloria Urrego during a boat visit to a civilian energy project in Choco, a place rife with drug gangs.
The long-running conflict in Colombia has killed more than 220,000 people and left over five million homeless since 1964.
Santos has promised to bring peace to Colombia, winning re-election this year against a right-wing opponent who had taken a stronger stance against the FARC.