Commodities Round-up: Oil futures jump sharply as output cut sentiment perks up
Comments from Opec and Russia send crude oil higher while gold tanks on a stronger dollar.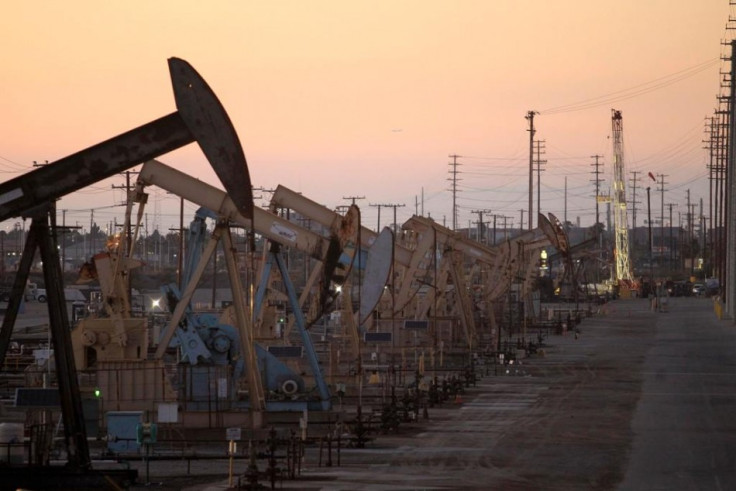 Oil futures rose sharply on Thursday (26 January) after Russia and Opec officials confirmed they were making progress on their pledge to reduce crude production.
At 5:13pm GMT, the West Texas Intermediate (WTI) front month futures contract was up by 2.29% or $1.21 to $53.96 per barrel, while Brent was 2.45% or $1.35 higher at $56.43 per barrel, as 24 crude producers confirmed collective cuts totalling 1.5 million barrels per day (bpd); over 80% of the figure pledged in December's Opec and non-Opec pact.
Overnight, the US Energy Information Administration (EIA) noted: "Global production and consumption are both projected to increase through 2018, but consumption is expected to increase at a faster rate than production.
"As a result, global balances are expected to tighten. Production is expected to have increased by 1.6 million bpd in the fourth quarter of 2016, with Opec accounting for 0.9 million bpd, or 55%, of this increase."
EIA estimates that total global production averaged 96.4 million bpd in 2016. Global production is expected to increase to 97.5 million bpd in 2017 to 98.9 million bpd in 2018.
Away from the oil market, precious metals took a tumble as the dollar gained traction. At 5:14 pm GMT, the Comex gold futures contract for February delivery was 0.91% or $10.90 lower at $1,186.90 an ounce, while spot gold was down 1.12% or $13.43 at $1,187.26 an ounce.
Additionally, Comex silver was 1.25% or 21 cents down at $16.77 an ounce, while spot platinum was 0.05% or 23 cents lower at $980.27 an ounce, well below the $1,000 level it capped on Tuesday.
David Absolon, investment director at Heartwood Investment Management, said an improving global economic environment, reflation and a tighter supply/demand balance points to a more positive view on commodities in 2017, particularly for oil and base metals.
"Direct access to this market is through owning futures contracts rather than the physical assets and while the risk/return profiles are looking more attractive across some parts of the complex, they are not yet at levels where we are ready to invest. We have also bought gold in some strategies as a portfolio diversifier."
© Copyright IBTimes 2023. All rights reserved.