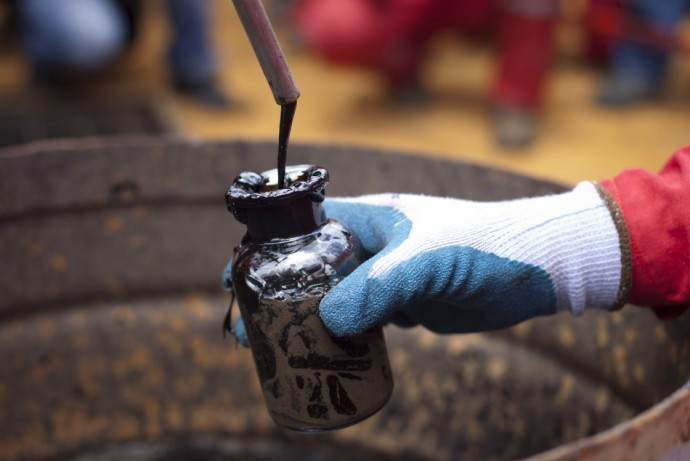 Oil futures recovered on Monday (19 September) clawing back some ground having spent much of the previous trading week in negative territory, while precious metals rallied as silver soared on hedging calls. At 3:53 pm BST, the Brent front month futures contract was up 1.79% or 82 cents to $46.59 per barrel, while the West Texas Intermediate was 1.95% or 84 cents to $43.87 per barrel, despite receding hopes of a potential oil production freeze being announced by major producers at International Energy Forum in Algiers on 26 September.
Analysts at Vienna-based JBC Energy said the market was coming to terms with market reality.
"ICE Brent prices were down to the lowest levels since the start of the month and you would have to go back to 10 August 10 to find the last time NYMEX WTI settled lower, at just a shade over $43 per barrel.
"In the US, the overall rig count according to Baker Hughes edged up further week on week. A steady increase in the number of drilling permits issued stateside could be seen as another indication that regional production will be largely underpinned in the coming months."
In a note to clients, Deutsche Bank said the recovery in US crude oil imports following Hurricane Hermine has been slow, with two-week averaged imports still 1 million barrels per day below the preceding six weeks.
"However, we suspect a further increase towards the five-year average is possible as long as Canadian crude remains cheap.
"Although pipeline imports would not have been affected, Canadian imports are the largest single contributor and WCS [Western Canadian Select] remains at a small discount to Maya on a landed Gulf Coast basis. On balance, it seems unlikely that crude oil will be able to rally on a sustained decline in imports."
Away from the oil markets, precious metals had a sterling session led by silver. At 3:59pm BST, the Comex silver futures contract was up 2.35% or 44 cents to $19.31 an ounce, with hedging bulls out in full force.
Concurrently, gold futures were 0.28% or $3.65 higher at $1,314.00 an ounce, while spot platinum was up 0.85% or $8.67 cents to $1,024.91 an ounce.
FXTM's vice-president of market research Jameel Ahmad said much of the precious metals rally might well be down to a cooling of the US Federal Reserve's rate hike expectations.
"With the market expectations of a US interest rate rise at around 15%, the most likely scenario should be that US interest rates are left unchanged on Wednesday evening. Bearing in mind that several Fed officials have in recent weeks strengthened their calls for higher interest rates, it should not be a major surprise if we begin to encounter some dissenters voting for an interest rate rise as early as this month.
"This might present the scenario to build a stronger case for a US interest rate rise at the end of 2016, which would at the very least allow the financial markets to prepare for another increase in US interest rates in advance."