Conjoined Twins Rosie and Ruby Separated at Great Ormond Street Hospital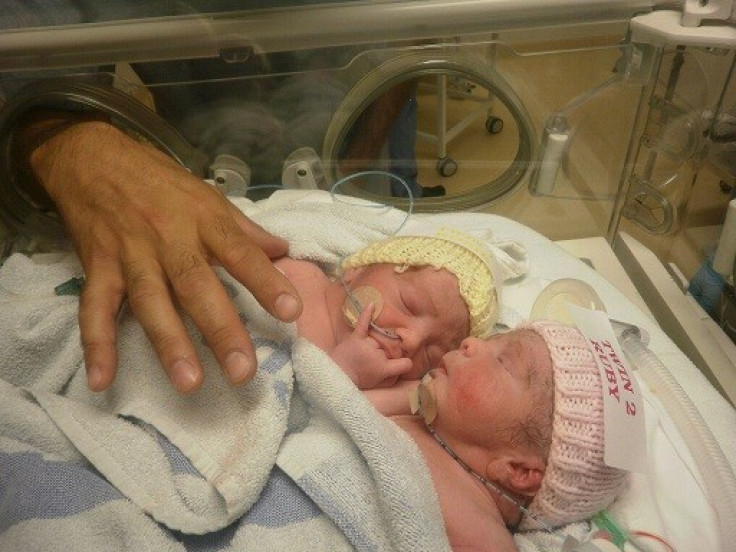 The mother of a pair of conjoined twins who were successfully separated a day after they were born has spoken of their "amazing" recovery.
Twins Rosie and Ruby Formosa were born joined at the abdomen and sharing part of an intestine. Surgeons were able to separate them in a five-hour operation at London's Great Ormond Street Hospital on 27 July.
Their mother Angela, from Bexleyheath in southeast London, was told they had only a slim chance of survival. She described her gratitude to hospital staff for their work.
"What they have done for my two girls is amazing," she said.
"When I was pregnant they were saying that the survival chances were quite low. For them to have been operated on and doing so well - it is amazing."
The 32-year-old mother of three described her shock at the discovery that her unborn twins were conjoined after going through a "textbook" birth with her first daughter.
Doctors also told her that the pair would have to be delivered prematurely, decreasing their chance of survival.
"At an early pregnancy scan they said the twins looked very close together so I went to King's College for another scan," she said.
"Between 16 and 20 weeks we found out that they were joined. I didn't know what to think. I was shocked and I felt sad.
"We didn't know what to expect until they were born - the doctors could not tell where they were connected. They decided to deliver them early at 34 weeks."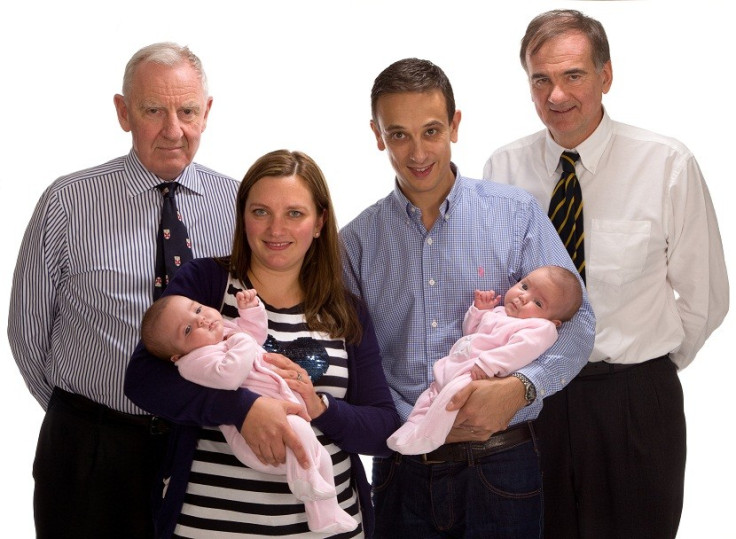 The twins were operated on the following day by a team led by Prof Agostino Pierro. He told the parents that the girls were joined by the abdomen at the level of the umbilicus.
He added: "The operation to separate the twins had to be performed as an emergency because of an intestinal blockage. We are delighted with the outcome of the operation. The babies will need further treatment but we expect that they will both be able to lead happy and normal lives.
Their mum added that she and husband Daniel, 36, were happy and relieved to have her "bubbly babies" back at home.
"They are really well, they are putting on weight," she said.
The Great Ormond Street team has dealt with 34 cases of conjoined twins, including 25 separations.
In 2011 they successfully separated Rital and Ritag Gaboura, from Sudan, who were joined at the head - the rarest and most life-threatening form of the conjoined condition.
© Copyright IBTimes 2023. All rights reserved.