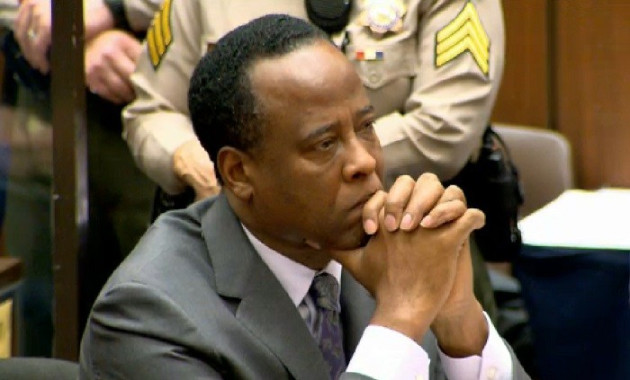 The former doctor of Michael Jackson will be released after serving half of his four-year maximum jail term for administering drugs that killed the pop superstar in 2009.
Murray, 60, was back at the centre of a major legal case this month when the Jackson family sued concert promoters AEG for negligence in assigning Murray as Jackson's personal doctor in the run-up to the singer's planned world tour. A jury dismissed the claim, deeming Murray fit to carry out his duties.
Murray will walk out of a Los Angeles jail on Monday, and there has been intense speculation about what he will do next. Murray has hinted that he hopes to return to practising as a doctor and has filed a petition in Texas for his medical licence, which was revoked, to be reinstated.
However, the Daily Mail reported that Murray will be thwarted. The Los Angeles District Attorney's office has reportedly vowed to fight the convicted felon's efforts to acquire a medical licence anywhere in the country.
Speaking in the Sun, Murray's ex-bodyguard and reported friend, Jeff Adams, urged Murray to consider quitting the US. Adams, who was Murray's bodyguard for two years before he went to prison, voiced concerns that Murray is "delusional" and needs "psychological help". According to Adams, Murray is insisting on trying to help the children of Jackson.
"He refuses to accept the Jackson kids want nothing to do with him. They have asked him to leave the country but he is in denial," said Adams