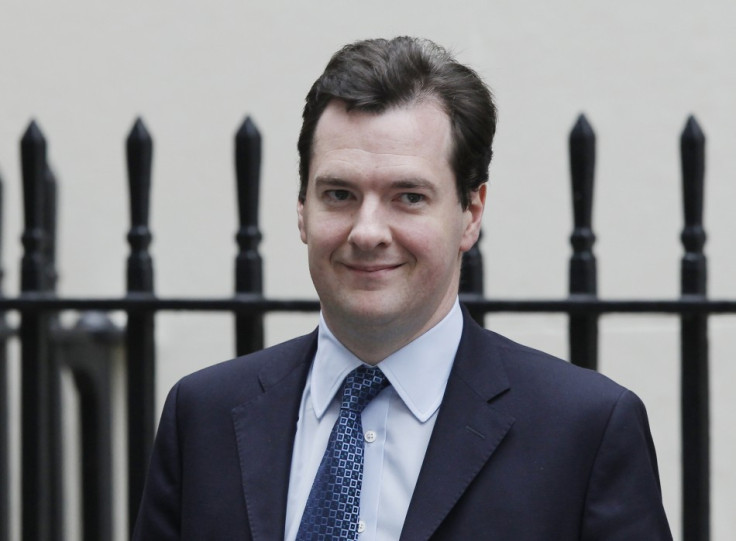 "Together we will ride out the storm" was the message that Mr Osborne wanted the conference to take away with them. Today George Osborne announced that £805m, savings that were made by cuts in Whitehall, will be made available to help freeze council tax bills in England for another year.
George Osborne has delivered his key note speech to members of the Conservative Party this afternoon to a rapture of applause from his colleagues and supporters.
George Osborne looked relaxed throughout during his speech and has said that the country must stick to the agenda the coalition government has set itself on if it is to avoid the debt crisis' that Greece and Italy find themselves in at this moment.
The Chancellor, clearly buoyed by the lack of depth to the Labour Party's measures on the economy last week, moved to push forward his reforms and has claimed that Britain will stay on the path of austerity as it is impossible to spend your way out of debt.
The chancellor has announced a national research programme to take the discovery of graphene - a high-tech material - "from the British laboratory to the British factory floor". It was discovered in Manchester and has claimed that few other countries are exploring it.
George Osborne used the speech to attack Labour of a "catastrophic mistake" in "saddling" the country with debt. Mr Osborne said that the time was now to resolve the economic crisis and those Eurozone leaders have to "get out and fix their roof even though it's pouring with rain."
On the tough deficit reduction plan imposed by the coalition government, Mr Osborne has said that he will stick to his strategy.
"We're in debt crisis ... you can't borrow your way out of debt," Mr Osborne told the
Mr Osborne also went a long way to repair the damage of links between tax evaders to the nation's finances, delivering a warning to those who attempt to break the law;
"We will find you and we will find your money, the days of getting away with it are over." He pledges to be just as tough on tax evasion as benefit fraud," Mr Osborne said