Chelsea manager Antonio Conte says Eden Hazard is nursing a minor injury ahead of their Premier League clash with West Ham United on Monday (6 March).
Hazard, 26, has started all but one of Chelsea's Premier League games this season having rediscovered the sensational form that saw him crowned PFA Player of the Year in 2015.
The Belgium international however picked up a minor knock in training this week after receiving a kick from a teammate. While Conte could not remember exactly who was responsible, he does not feel it is anything to be concerned about.
Speaking at a press conference ahead of Monday's clash against the Hammers, Conte said: "Nothing important, a little problem for [Eden] Hazard. He got kicked, but nothing serious," Sky Sports report.
"Everything else with the team is fine. It was something in the training on Wednesday. I don't remember who kicked him. Nothing serious."
West Ham United meanwhile will welcome Andy Carroll back from injury for the visit of the Premier League leaders. The former Liverpool striker has scored six league goals in nine starts this season, including a goal-of-the-season contender against Crystal Palace in January.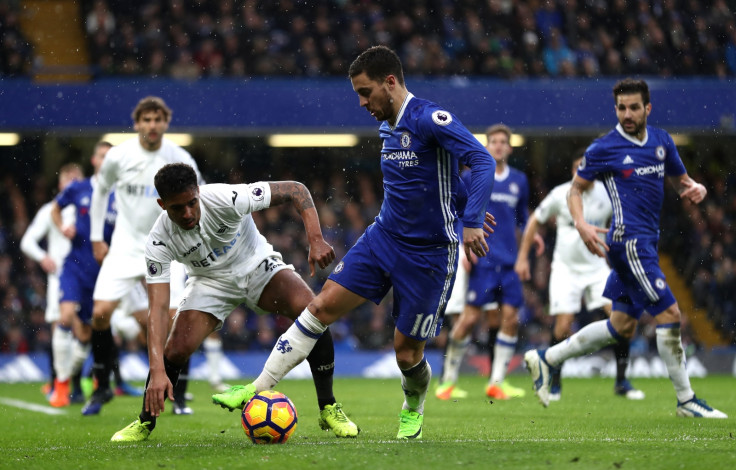 Carroll has missed the club's last two games with a groin problem but with a return imminent, Conte says he will have to make special plans to deal with the threat he poses.
"He is a really good player, very strong and we must pay great attention. I think we must pay attention for the whole squad.
"[In the] EFL Cup they beat us, we are preparing for different solution to limit the strength of our opponent. It is important to play our idea of football, our philosophy and play football, high intensity.
"If you face a player that is fast, another that is very strong physically, we are preparing well."