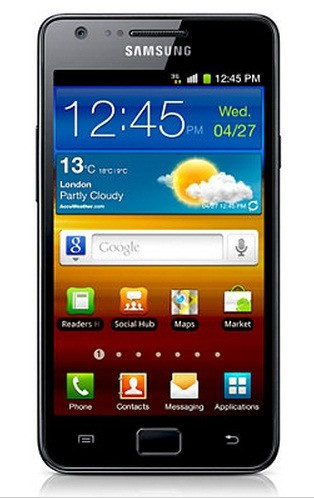 Samsung's G variant of the international Galaxy S2 I9100 model reportedly shipped with a different chipset and firmware. Though the I9100G (international variant) received good developer support, its Chinese counterpart had been sidelined, until now.
Thanks to XDA forum member Harchaoui, a detailed guide to convert the Chinese I9100G to the international I9100G model with the use of a hack is now possible. This hack permits you to use all custom ROMs and hacks applicable for the international I9100G on your Chinese I9100G model.
Basically, you need to flash an international I9100G stock ROM on the Chinese variant - I9100G_CHN_CHN - to change its bootloader. Further, the guide also enables you to restore your phone back to the Chinese variant if you didn't like the international version.
Key Points to Note
The ROM and the instructions given in this guide are compatible with the Galaxy S2 I9100_CHN_CHN model only and will not work with any other model. Verify your device's model number by navigating to Settings > About phone.
IBTimes UK advises users to back up apps, important personal data and settings to avoid data loss while performing the firmware conversion from Chinese to International or vice-versa.
Enable USB debugging mode by navigating to Settings > Applications > Development and select USB debugging. This feature helps in connecting your Android phone with the computer.
Verify that your phone's battery holds at least 85 percent charge to avoid unexpected device shutdown (due to battery drain) while flashing the ROM.
Make sure that your phone is rooted and its bootloader unlocked. Also, ensure that ClockworkMod recovery is installed on your device before proceeding with the firmware conversion steps.
The instructions provided in this guide are meant for reference purpose only and do not cover any warranty claims involving device damage or issues arising out of using the conversion firmware. Users are cautioned to proceed at their own risk.
How to Convert Galaxy S2 I9100G (Chinese) to Its International Version
Step 1: Download International i9100g (Chinese to International) and Chinese i9100g (International to Chinese ) firmware for I9100G to your computer.
Step 2: Connect and mount your Galaxy S2 USB mass storage on your computer with an USB cable.
Step 3: Copy the downloaded ROM files to the root folder on your SD card.
Step 4: Power off your phone and unplug the USB cable from the computer.
Step 5: Power on the phone and boot into recovery mode through a button sequence. Press and hold the Volume Up, Menu and Power buttons together until the phone boots into recovery mode.
Step 6: In CWM recovery, do a full data wipe first. Then do a Dalvik Cache Wipe.
Step 7: Remove the battery and connect your I9100G to the computer with a USB cable.
Step 8: Manually, load the USB drivers for OMAP4430 from usb_drv_windows folder (included in download content).
Step 9: If the device keeps reconnecting automatically, this is normal. Leave it alone.
Step 10: When you are ready, browse and select the omap4430hs_espresso_Interi9100g.bat file which you downloaded in step 1.
Step 11: Confirm the ROM installation by selecting yes on next screen and the installation process will begin.
Step 12: Once the ROM is installed, disconnect your I9100G from the computer and reboot into Download Mode. Verify the firmware version installed by navigating to Settings > About phone.
Step 13: If you see I9100G listed under product name, then you are all set. You can now install any stock ROM applicable for the international variant of Galaxy S2 I9100G. Otherwise, if I9100G_CHN_CHN is listed as product name, then you will have to repeat the above steps once again.
Step 14: Whenever you finish flashing any stock ROM, perform a full data wipe and Dalvik Cache Wipe again and then reboot your phone.
If you want to revert from international variant (I9100G) to Chinese stock ROMs, you have to repeat the same procedure. However, just run the firmware file omap4430hs_espresso_Chines i9100g.bat instead of the file used in step 10.
For further assistance check out the XDA Developers official source link posted below.
[Source: XDA Developers]