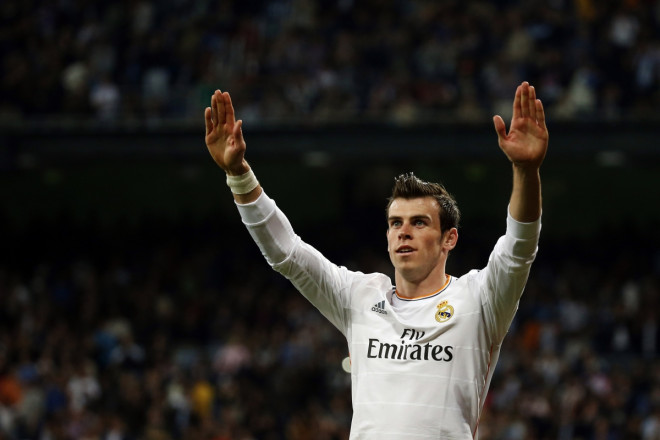 Real Madrid face one of the biggest games in recent years in Wednesday's Copa del Rey final against Barcelona. Los Blancos are lying in third place in La Liga and have to play crack German side Bayern Munich in the Champions League semi-final – so La Copa might be the only trophy they can win this season.
And Real superstar Cristiano Ronaldo's injury has arrived at the worst time possible. The Portuguese is Real's marquee player, for his talent and for presence on the pitch, but he is likely to miss the final – and doubtful for the first leg of the Champions League too.
Real urgently need to delegate Ronaldo's role to another player with the skill, and flair, to decide a tight game - and Gareth Bale fits the bill. The Welshman will now have to carry his team's attacking threat, and justify the world record-breaking fee that the Spanish giants paid for him.
Ronaldo has already missed a few games this season and Bale has always responded, but the real test starts on Wednesday and Los Blancos fans expect him to pass with flying colours.
Though he was a leader at Tottenham before landing in the Spanish capital, Bale is not used to the pressure of playing for silverware. Although he thriled Europe with his displays in the 2010/11 season, he has never won a major trophy and has only once appeared in a final, in the Carling Cup in 2009 – when he came on as an extra-time substitute against an under-strength Manchester United team, who went on to win on penalties.
The world's most expensive player has also faced major scrutiny since his £91m summer move to Madrid last summer. Recent reports have criticised Bale for shooting at every opportunity instead of passing the ball to his teammates.
Bale has taken time to adapt to his new team, but now there is no margin for error. In his last encounter with Barca, a 4-3 defeat at the Bernabeu last month, Bale flopped completely, producing nothing in terms of shots or crosses.
However this is not unchartered territory for the man who began his career as a left-back with Southampton. After signing for Spurs in 2007, he was largely confined to the substitutes' bench and became something of an unlucky charm, as each of his first few appearances ended in a Spurs defeat.
Bale did not feature on the winning side until September 2009, two years and 25 Premier League debut – and even then he only came on late in the match, as Harry Redknapp wanted to give him the taste of victory. Perhaps unsurprisingly, Bale was regularly linked with other clubs during his early months at White Hart Lane, as Redknapp remained unconvinced by his talent and unsure of his best position.
Since then, though, Bale has transformed himself into one of the world's most feared wingers. The shy young man who, Redknapp said, used to be obsessed with his hair has become a physical marvel, and developed the ability to play on both flanks. He has also become the key player for his national team, taking the mantle of Wales' key player at a time when most players are battling to establish themselves in their club's first team.
This is a man made of stern stuff, Spanish fans can be sure. Now, though, he has to prove it with the eyes of the world upon him.