Coquelin, Gibbs and Bellerin return from injury ahead of Burnley clash
Arsenal are unbeaten in their last four Premier League games.
Arsenal are set to welcome Francis Coquelin, Kieran Gibbs and Hector Bellerin back into the squad against Burnley following the trio's return to first team training. Coquelin was expected to be out for three to four weeks with a hamstring problem, but made a comeback a few weeks ahead of schedule, which will come as a major boost for the Gunners.
According to The Standard, the three players would be available for selection when Burnley travel to the Emirates on Sunday (22 January). The Gunners welcomed Mesut Ozil back into the squad last weekend in their 4-0 thumping of Swansea. Gibbs suffered a jarring in his knee on Boxing Day, which led him to miss the ensuing fixtures, while Bellerin has recovered from a knock on his ankle.
The Spaniard struggled in the game against Bournemouth and earned himself a break in the last two weeks, which should do him well ahead of an important run of fixtures coming up over the next month. The Gunners face Burnley and Watford in the league ahead of their crunch tie against Chelsea at Stamford Bridge, which is likely to play a major part in their title challenge.
Meanwhile, Aaron Ramsey, who missed a major portion of the season due to injuries, insists that the title race this season will be one of the most keenly contested in recent times. Chelsea are seven points ahead of their closest competitors, but the next five teams are separated by only five points with neither dropping any points in the buildup.
"It's going to be tight," Ramsey told Arsenal's official website. "The top six teams at the moment aren't dropping many points, so it's going to be tight and we'll have to stay focused to be ready for every game. It's going to go right down to the wire and we don't want to have any slip ups which might cost us in the end. It's important for us to stay focused in every game."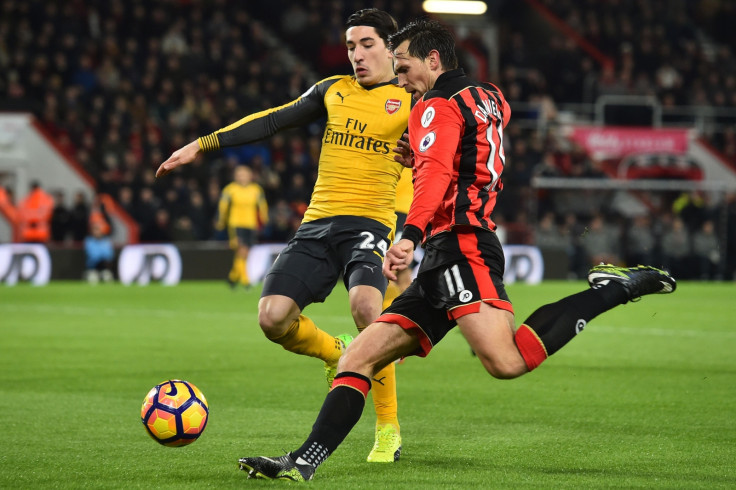 © Copyright IBTimes 2023. All rights reserved.