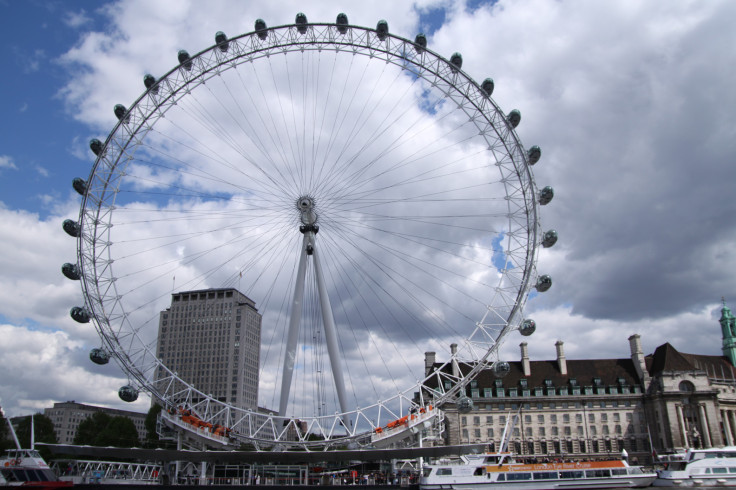 More than 200,000 people worried the EU may introduce a law that bars anyone from photographing buildings and public spaces without permission of the owners have signed an online petition.
Even Wikipedia has jumped on board placing a banner at the top of its site telling users "a proposal in the European Parliament puts thousands of images on Wikipedia in danger".
Spanish photographer Leopoldo García Castellanos, represented by Saatchi Art, which has a gallery in London, also voiced concern. "This is my work 'Mirador,'" said the photographer on Twitter, posting a shot of his work on the side of a Spanish building. "If the EU law goes ahead I want to declare it free of copyright."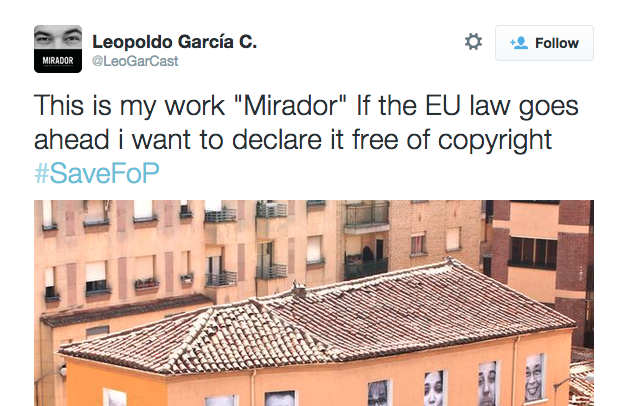 The campaign started after German politician Julia Reda, the only Pirate Party MEP in EU parliament, drafted a report on copyright law changes for the EU to consider. It gathered 550 amendments from her fellow parliamentarians. The amended report then passed the Legal Affairs Committee with a broad majority approving it.
The report is not actually draft legislation but a series of recommendations being made to the European Commission, the EU's law-making authority, on how it should approach its Digital Single Market strategy.
A controversial amendment "considers that the commercial use of photographs, video footage or other images of works which are permanently located in physical public places should always be subject to prior authorisation from the authors or any proxy acting for them".
That means no shots of the Mona Lisa on your Twitter feed and certainly none of the London Eye on Facebook without getting Coca-Cola's permission.
Campaigners say this would conflict with laws in most EU countries stating freedom of panorama. These laws allow "anyone to publish photographs, documentary films and other works depicting public places without restriction", Reda wrote in a blog post on her site.
She said her draft report attempted to harmonise the freedom of panorama across the entire European Union. She wrote: "Unfortunately, the members of the legal affairs committee turned this proposal on its head by adopting the most restrictive amendment," which was tabled by French MEP Jean-Marie Cavada.
Since social media platforms such as Facebook and Twitter are commercial, and require their users to sign away rights allowing them to use their images in promotion of the website, that would make it illegal in the EU, and subject users to copyright infringement, if they posted their holiday photos without permission.
A final vote on the wording of the report and its recommendations will be voted on at the EU parliament 9 July. The campaigners want that amendment stricken.
"With this, street, travel and architecture photography would be dead as we know it," said Nico Trinkhaus, a freelance travel photographer and founder of PhotoClaim who set up the campaign.
"It is impossible to find out the architect of every public building in order to ask for permission before you can publish and possibly sell the photo. On 9 July 2015, the European Parliament might destroy photography."