Council faces €150,000 bill over Trump golf course legal battle
The case hinged on a right-of-way across the fairways.
A complicated right-of-way case involving a Donald Trump-owned golf course in Ireland may have landed a local council with a €150,000 (£135,000) legal bill.
James McNulty, of County Clare, has been involved in a long-running legal dispute with the council involving its decision to extinguish a right-of-way giving access to Doonbeg beach across the fairways of Doonbeg Golf Course and Hotel, owned since 2014 by Trump International Golf Links (TIGL).
It arose when County Clare councillors voted 22 to three in September 2009 to extinguish the right-of-way, ending the public's ability to walk across the fourth and 14th fairways to the sea.
In 2011, the Irish High Court dismissed McNulty's challenge because it was not brought within prescribed time limits.
The court also held there was nothing wrong with the council's proposal to have an alternative means of access from the public road to the beach as part of its decision to extinguish the right of way.
McNulty appealed that decision to the Irish Supreme Court. The Supreme Court heard on Thursday (6 October), however, that the council had since decided it was not going ahead with the process of extinguishing the right-of-way.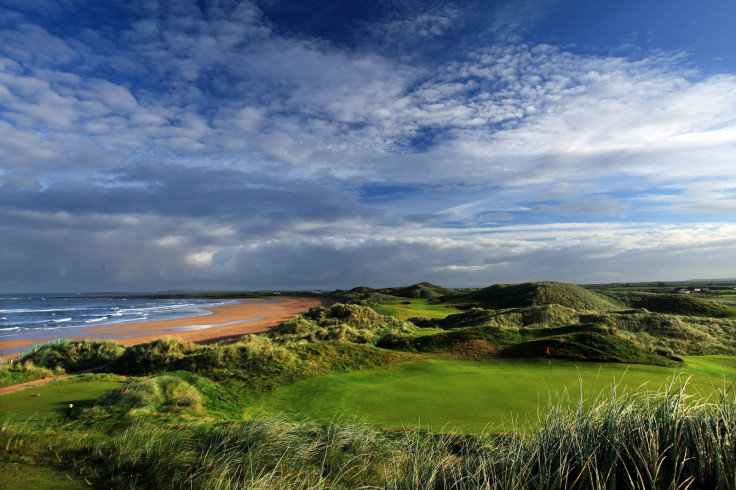 TIGL had not been troubled by either the proposal to remove the right-of-way or McNulty's opposition to it.
According to the Irish Times, James Connolly SC, for the council, said there had been "no response from the new owners, TIGL, to the extinguishment proposal".
Mr Justice Frank Clarke, on behalf of the three-judge court, said in view of the council's decision, the appeal was now moot, or pointless.
The costs of the High Court appeal were vacated but Conleth Bradley, for McNulty, sought the costs of the Supreme Court appeal in view of the fact the case became moot because of the action of the council in deciding not to proceed.
Mr Justice Clarke awarded the costs, which may run as high as €150,000, to McNulty.
The directors of Doonbeg-based TIGL Ireland Enterprises include Trump, his daughter Ivanka, and his sons Donald and Eric, all with addresses on Fifth Avenue, New York.
Plans by the company to build a 2.8km wall along the beach, which it claims is needed to protect the golf course from erosion, are being opposed by environmental and surfing groups.
A petition against the wall has already gathered 90,000 signatures and the protest has generated a hashtag: #NatureTrumpsWalls.
© Copyright IBTimes 2023. All rights reserved.