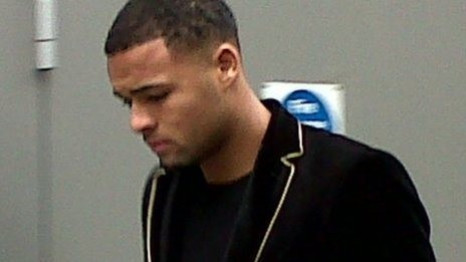 A Manchester City footballer who killed two people in a car accident has been sent back to prison after authorities mistakenly released him early.
Former England under-18 captain and City youth player Courtney Meppen-Walter, 18, was jailed for 16 months in February after he admitted his careless driving had caused the deaths of brother and sister Kulwant Singh and Ravel Kaur in an accident in Manchester.
He was freed from prison on Monday by mistake after serving four months of his 16-month sentence, because of an error by the Prison Service.
Police attended Meppen-Walter's home in Middleton Road, Blackley, on Monday night, where he was informed of the error before being returned to prison in Lancaster.
Police Sergeant Danny Byrne said: "Officers visited Meppen-Walter's address last night and returned him back to prison in Lancaster.
"We are speaking to the family of the victims involved in this case to keep them updated with what has happened and our thoughts continue to be with them at this difficult time."
A Prison Service spokesman said: "Releases in error are very rare and we take any incident extremely seriously. An investigation will take place into the circumstances that led to this release."
At his sentencing at Manchester Crown Court in February, Meppen-Walter wept when he was jailed after admitting to driving at up to twice the 30mph limit.
The court heard Singh, 32, and Kaur, 37, had been sitting in the front of a Nissan Micra when it was struck by a Mercedes C220 saloon driven by Meppen-Walter, owned by his grandfather, at 10.15pm on 1 September 2012.
The sentencing judge said Meppen-Walter would serve half his sentence in custody, but could be eligible for early release on an electronic tag. He was also handed a three-year driving ban.
A statement issued by the victims' family welcomed his return to prison but said the mix-up had caused "further anguish and trauma".