Coutinho: My New Tattoo Speaks About Liverpool's Current Situation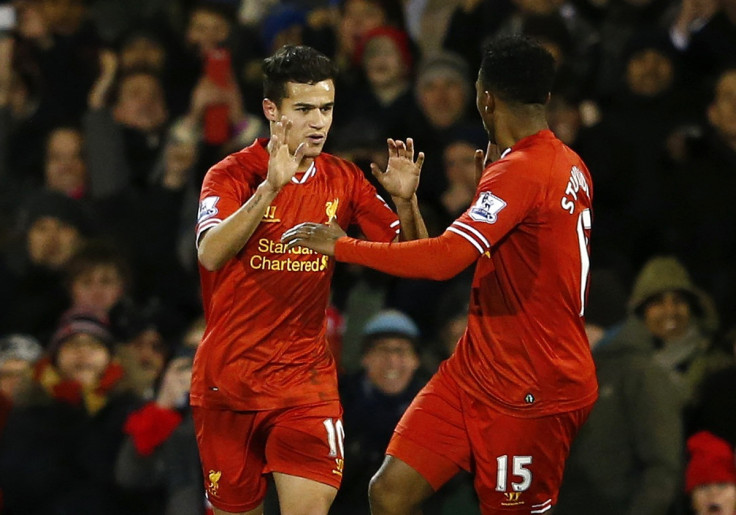 Liverpool midfielder Philippe Coutinho has revealed that he is dreaming about the title and roaring to end Manchester City's campaign when the two teams meet at Anfield on Sunday in what is expected to be the title decider.
City are currently four points behind Liverpool with two games in hand and a win here will allow them to go five points ahead of the Reds should they win their remaining games in the league. The Reds have already lost once to City in a 2-1 loss at the Etihad last December under controversial circumstances and will be looking to give their campaign a major lift by turning the tide on the title favourites.
Coutinho has already started dreaming about a title win, something which he has been doing for some time, as he envisioned when he got his tattoo done reading "Never Stop Dreaming." This will be Steven Gerrard's first ever title win in his career and Liverpool's first in 24 years after their last win in 1990.
The Reds are yet to win the title in the new Premier League and find themselves in the driver's seat to end that run this season.
"It is a view I take for life...but of course it fits with Liverpool and the current situation. It is a new tattoo. I started it at the beginning of the season and have been getting it done since then. It is a sentence that I like. As players we need to keep dreaming if we want to reach the objectives we have in mind, so it fits with that and the season we are having at Liverpool," Coutinho said.
"It's been a great year for me. Of course it's a dream to play at a massive club like Liverpool and it's been great for me since I've been here. I'm having a really good time here, I'm enjoying my football and the way the group connects is wonderful so I've been having a very good time this season," he added.
© Copyright IBTimes 2023. All rights reserved.