Former England cricket team captains Andrew Strauss and Geoffrey Boycott were given knighthoods as part of the resignation honours list of ex-Prime Minister Theresa May.
Under the effective leadership of Strauss, England secured two Ashes titles. He also led the side to number 1 in the test rankings. Strauss captained England in 50 tests. He has 100 test caps for England and scored 7037 runs with an average of 40.91.
Boycott was equally an impressive first-class cricketer, having scored a staggering 48,000 runs along with a whopping 151 centuries in his name. Post-retirement, he continued to explore his commentary talents and he is recognised to be one of the most successful ex-players with the microphone.
Boycott significantly impacted England cricket by scoring 8114 test runs in 108 outings between 1964 and 1982. Currently 78, Boycott captained the English national team on four occasions as a replacement to the then-skipper Mike Brearly.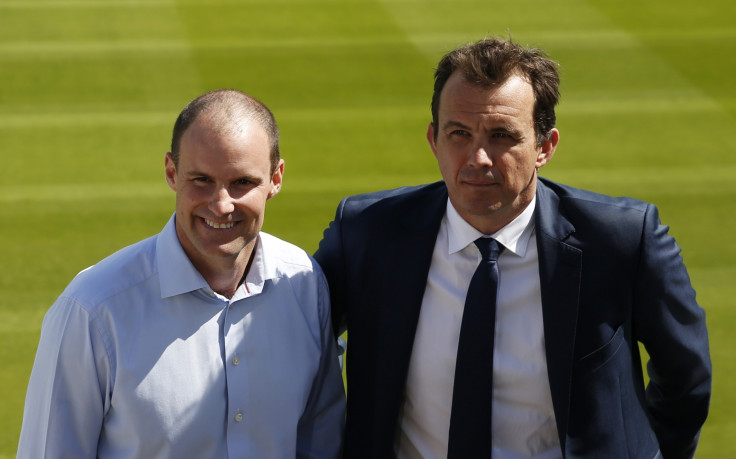 After his retirement, Strauss joined the ECB (England and Wales Cricket Board) as the Director of Cricket in 2012. Later, he left the prestigious role as his wife Ruth McDonald needed his support in her fight against terminal cancer. Eventually, he launched a cancer foundation in his late wife's name.
Former England coach Andy Flower, under whom Strauss captained the side, expressed his respect for the two-time Ashes-winning skipper. According to BBC, Flower thinks Strauss is rightly awarded the Knighthood as he can't find anyone else as worthy as the former England captain.
He went on to say that Strauss was resilient and tough as a cricketer. As a leader, he was compassionate and respected by everyone in the dressing room. Meanwhile, ECB Chief Executive Officer, Tom Harrison congratulated Boycott for landing the Knighthood. He also praised the former England icon's contribution to cricket and said that his dedication is rightly honoured at last.
According to custom, all resigning Prime Ministers can prepare a resignation honours list that must be approved by the Cabinet office. May is well-known for her passion for cricket and hence, she placed these two iconic England cricketers in her list that consists of a total of 57 people.