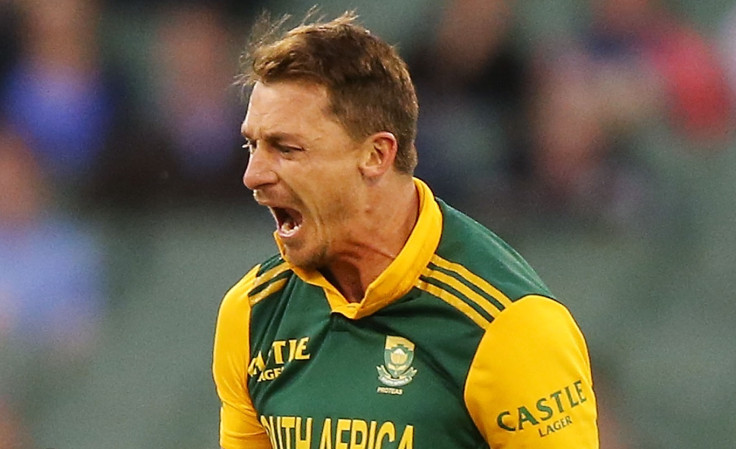 South Africa's reputation as World Cup chokers looks as vulnerable as it ever has done going into the 2015 tournament. The Proteas arrive in Australia and New Zealand with not only the top one-day batsman in AB de Villiers but also the globe's most dominant fast bowler in Dale Steyn.
Though the scars from 1999 and 2003 are still prevalent, in Steyn South Africa have a player capable of washing away such harrowing memories amid an easy draw, favourable conditions and an impressive run of recent form.
Victory in 12 of their last 17 ODIs sees the three-time semi-finalists enter the tournament as among the most in-form teams on the planet. Though Australia got the upper hand over them in the summer, the thrashing of the West Indies represented a fine statement of intent.
Underpinning those performances is Steyn, the team's premier strike bowler alongside Morne Morkel, who is the beating heart of a South Africa side bathed in world-class players. Yet, he stands out as the stellar individual.
On pitches that will likely see fast bowlers reborn Down Under, it is Steyn who has the greatest capacity to make the tournament his own. The intimidation factor of Mitchell Johnson, the accuracy of Lasith Malinga and energy of James Anderson are rolled into one with this jack-of-all-trades bowler.
Steyn may have experienced previous pain of an early exit at a World Cup, after defeat to New Zealand in the last eight after a batting collapse, but the 31-year-old has also thrived in the pressure cooker of a major tournament.
Figures of five for 50 inspired South Africa to victory over co-hosts and eventual champions India in Nagpur, in a victory that, while it did not lay the foundations for a glorious tournament, it did confirm Steyn's status as a big-game player.
While Steyn's average in Australia, where half of South Africa's pool stage campaign are staged and where their knockout campaign will likely start, is damaged by the 4-1 series loss last year. It stands at 29.25 and though it might not match his career best, it is an improvement on his record in England, Sri Lanka and the West Indies.
Based on reputation alone, Steyn is arguably the most feared bowler in world cricket. Once South Africa recapture their form and start dismissing opponents during the pool phase, those concerns will quickly become a reality for some of the planet's best batsman. They have been warned.