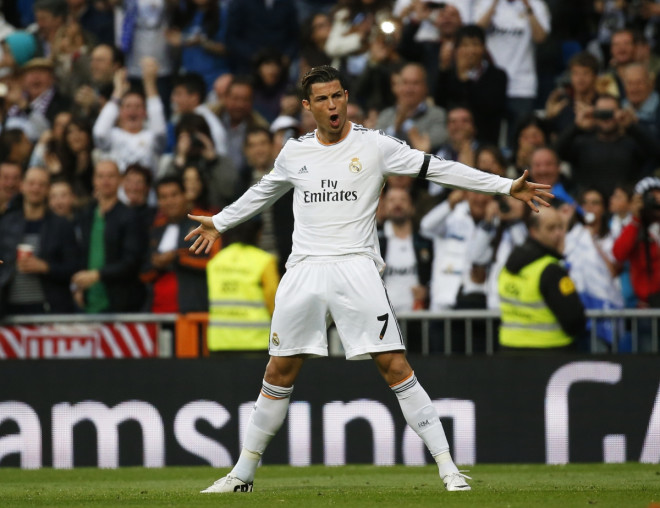 Real Madrid superstar Cristiano Ronaldo has admitted he has always dreamed of winning the Champions League with Los Blancos – and believes they deserve to lift the trophy.
However, in an interview with UEFA's official website, the Portuguese warned the final against city rivals Atletico Madrid will be a difficult challenge.
"We know it will be a very difficult match because Atletico are having a very impressive year. They are a very good team and they have a great coach. But we want to try to win and give our best. The team [Real] is in good shape and have confidence," said Ronaldo, according to Real Madrid's official website.
"La Decima [Real's tenth Champions League] is a moment that all Real Madrid fans dream about. We are all very excited and we have to win. It is a trophy we have been trying to win for many years and we know we are one small step away from achieving it.
"We are used to having to win all the time, but it is fine. I like the pressure because it makes me a better player."
The Portuguese won the trophy with Manchester United in 2008 but has never reached the semi-finals with Los Blancos until this campaign.
Ronaldo said: "I won the Champions League with United and now it is my fifth season here at Real. I have always dreamed of winning this competition with this club.
"Real Madrid has proven to be an excellent team and deserve to win this trophy. Individually, I have done it well. I am the top scorer and I am happy about it. It was not my ambition at the start of the Champions League, but things have gone well."
Asked about his relationship with team-mate Gareth Bale, the Portuguese said: "Gareth is an excellent player, he has adapted very well. He has had some fantastic games in the Champions League, La Liga and Copa del Rey. He scored an excellent goal against Barcelona and he has shown his quality.
"We both speak English and we have naturally become closer. I already liked him as a player and now that I know him as a person I like him even more. We talk a lot and I do anything I can to help him.
"I am very happy with working with them [Gareth and Carlo Ancelotti] and I hope they will stay here for many years."