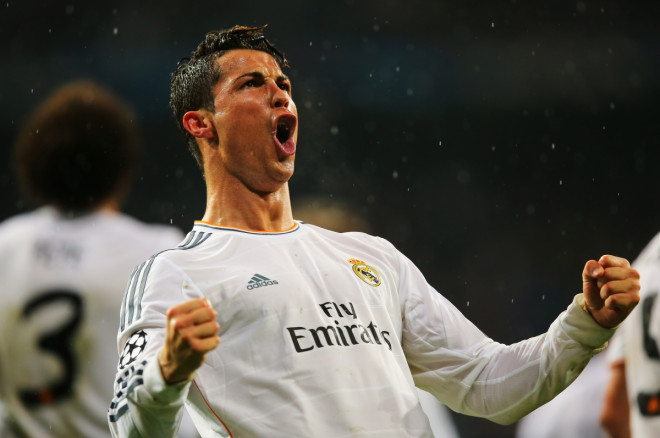 Cristiano Ronaldo has been named football's highest-paid player after the Real Madrid striker earned $73 million (£43m) in 2013.
The Portuguese captain earned the eye-watering sum through salary, endorsements and bonuses and beat Barcelona's Lionel Messi, who took home $65m (£39m), into second place.
His earnings was boosted by lucrative deals with Nike, Samsung, Tag Heuer, Emirates Airlines and Herbalife, reported Forbes.
The billing as football's biggest earner comes after Ronaldo broke multiple goalscoring records for Madrid and Portugal in 2013, landing the Ballon d'Or in the process.
He scored 69 goals in 59 matches for Madrid and Portugal and equalled Pauleta's record as the all-time top goalscorer for the national side with 47 goals in 109 appearances. He was also the highest goalscorer in the Champions League in a single season with 16 goals.
Madrid rewarded the 29-year-old for his astonishing performances with a new five-year contract worth $209m (£125m).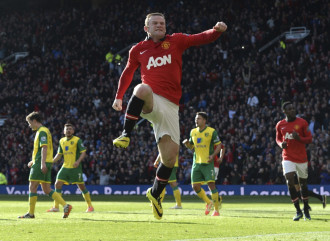 Wayne Rooney was the highest-earning Premier League player with $22m (£13m), but the accolade for the best-paid British footballer went to Gareth Bale, whose move from Tottenham Hotspur to Madrid last year helped swell his earnings to $24m (£14m).
Four players who comprise the top-ten ply their trade in the Premier League. Manchester City duo Sergio Aguero and Yaya Toure occupy 8th and 9th on the list while Chelsea's Fernando Torres, who despite finding the net just 20 times for the London club in 2013, raked in $20m (£12m) - or £600,000 a goal - gatecrashes the list in 10th place.
Other names on the list make up the who's-who of European football, including Paris St Germain's Swedish forward Zlatan Ibrahimovich, and Brazilian footballer Neymar.