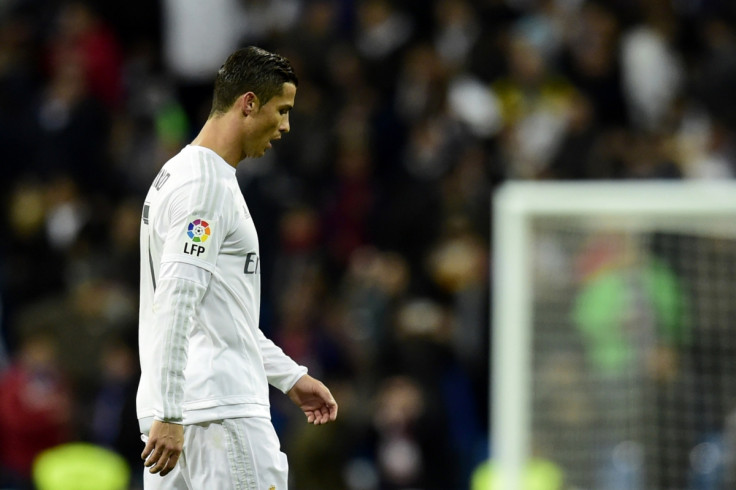 Two years ago, anyone doubting Cristiano Ronaldo's future at Real Madrid was deemed not in their right mind. Even two months ago, the question still would hurt the ears of most Real Madrid supporters. Today, though, it is beginning to look like a real possibility - and even a necessity.
The idea of Ronaldo returning to Manchester United has been a sentimental dream ever since he departed Old Trafford for a then-world record of £80m ($121m) in 2009. But given the club's own desire to bring the player back – recently made clear by manager Louis van Gaal – and Real Madrid's current dilemma, that dream could become a reality.
Could it happen? IBTimesUK considers the driving factors in what could be one of the most sensational transfers in recent memory.
Time for Gareth Bale to step up
The relationship between Gareth Bale and Ronaldo have failed to work both on the pitch and off it since the arrival of the Welshman at the Bernabeu in 2013. Despite winning the Champions League together during the 2014-2015 season, the two stars have never been able to connect.
It appears the former Tottenham Hotspur star has not wanted to accept the Portuguese is above him, nor has the former Manchester United hero allowed the Wales international to step on his toes – quite the contrary to arch-enemy Barcelona, where Neymar and Luis Suarez have accepted (for now at least) there is only one leader in Lionel Messi.
But at Real Madrid, it has become clear that under both Carlo Ancelotti and Rafael Benitez, there is only room for one, mainly because with Karim Benzema and James Rodriguez (not to mention promising academy product Jese Rodriguez who is pushing also for a place in the line-up), there are too many players likely to attack but nobody committed to the much-needed job of defending.
Real Madrid must make a tough but necessary decision. It is true Bale has done little to justify he deserves a leading role but it is now or never for the former Tottenham star to prove why he is the expensive footballer ever. Being four years younger than his teammate, logic suggests it is better to trust the future to him.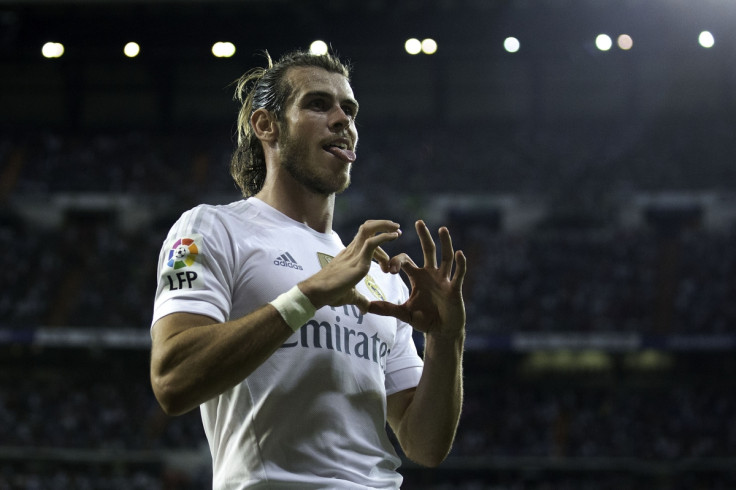 Perfect time, perfect business
In recent years, Real Madrid have repeated a constant mistake by extending the life of its legends at the club to the point where they are spoiling their immaculate careers with one or two final years to forget. It happened with Raúl González Blanco and again with Iker Casillas because Los Blancos argue a team with the greatness of Real Madrid should not sell players but buy them. But both Raul and Casillas ended up leaving the club with hard feelings and for free (with Real even paying their salaries) to continue their career at Schalke 04 and Porto respectively.
Real Madrid have the chance to avoid a similar outcome in the history of Ronaldo, who will turn 31 in February, at the Bernabeu. His dip in form is already evident in Spain but not for Paris Saint-Germain or Manchester United, who are reportedly still willing to pay an amount similar to the £80m Los Blancos paid for him in 2009 to lure him from Old Trafford.
Florentino Perez, the president of Real Madrid is one of the most prestigious businessmen in Spain and for once he should apply the same policy to his team. Selling a player for something close to £​​80m who has begun his decline and has already paid off his transfer fee (both with marketing profits and titles) is a sweet deal.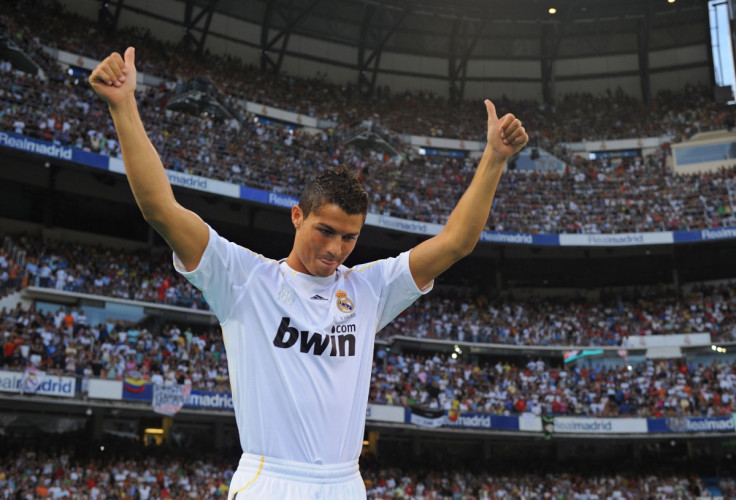 The examples set by Mesut Ozil and Angel di Maria
Selling Ronaldo will generate controversy and will put Perez under more pressure but it would be nothing new for a man who was asked to resign when the club cashed in on Mesut Ozil and Angel Di Maria.
Since Sir Alex Ferguson and David Gill left Old Trafford, the latter's replacement Ed Woodward has been on an unrelenting mission to bring an established world-class player to the club. In the summer of 2014, he and the club appeared to get their wish when Angel di Maria arrived from Real Madrid for a club record fee. But just 12 months later he was gone.
Unlike their immediate domestic rivals, United do not have a single attacking superstar who can count themselves as one of the best in the Premier League. Manchester City boast Sergio Aguero and David Silva. Arsenal have Alexis Sanchez, while Chelsea, for all their troubles, still have PFA player of the year Eden Hazard among their ranks.
United have no one of that ilk. Pursuits of Cesc Fabregas, Gareth Bale, Thomas Muller and most recently Neymar have attempted to remedy that, but the chances of any of those players posing alongside Woodward and Louis van Gaal holding the United jersey aloft any time soon seem slim. Until recently, you could have included Ronaldo on that list. But the combination of his affinity with the Manchester club and his ongoing crisis in the Spanish capital means United now have their best chance to snare one of world football's elite.
2015's Ronaldo a far cry from the one who left Old Trafford
The vast sums of money that will inevitably be involved mean any deal will be met with scepticism and trepidation by some. If United were to bring Ronaldo back for a price close to the £80m they received for him in 2009, the club will have effectively loaned him to Real Madrid for the best years of his career.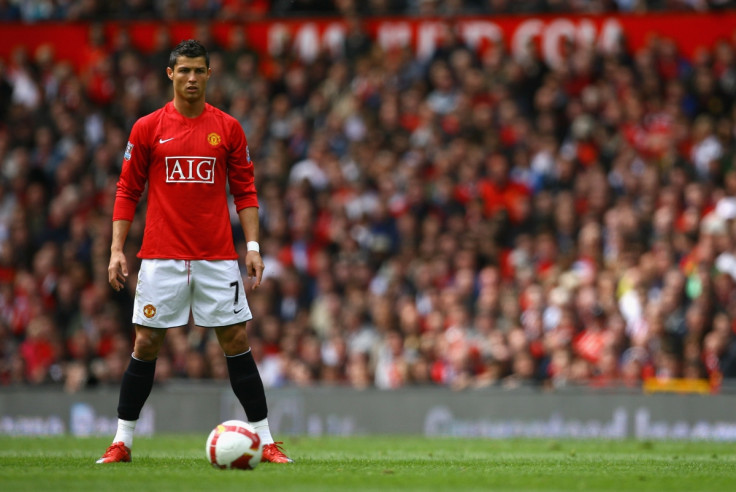 A Ronaldo no longer operating at the peak of his powers arriving for a fee that would expectedly eclipse the £58m shelled out for Di Maria in 2014 may not be seen as the masterstroke it may have been viewed as a couple of years ago. The signings of Anthony Martial and Memphis Depay this summer have been an indication that United are building a new attack from scratch, one that could be complemented by home grown youngsters Adnan Januzaj, Jesse Lingard, Andreas Pereira and Jesse Lingard. Could Ronaldo's arrival upset that vision and that balance?
The Ronaldo who so seamlessly interchanged between attacking positions as a United player is no longer around. The club's biggest problem in attack now is that bar Martial, no one is capable of beating a man, be it through sheer pace, trickery or both. The 2015 model of Ronaldo would not address that either.
United lack goals, Ronaldo still scores them
While the Viva Ronaldo days may be over (running down the wing, hear the United sing), his presence as an out an out goalscorer makes him a valuable commodity. There is now a strong case for Ronaldo being the best player in the world in name only, with Neymar also perhaps usurping him as Lionel Messi's closest rival.
But those predicting his fall from grace should be reminded that Ronaldo has shattered expectation of what to expect from a modern athlete. His monstrous tally of 48 league goals in 35 league games in the 2014-15 season should not be forgotten so quickly. While United have their own problems in terms of creating chances, the presence of Ronaldo would certainly help ensure those who do come are dispatched.