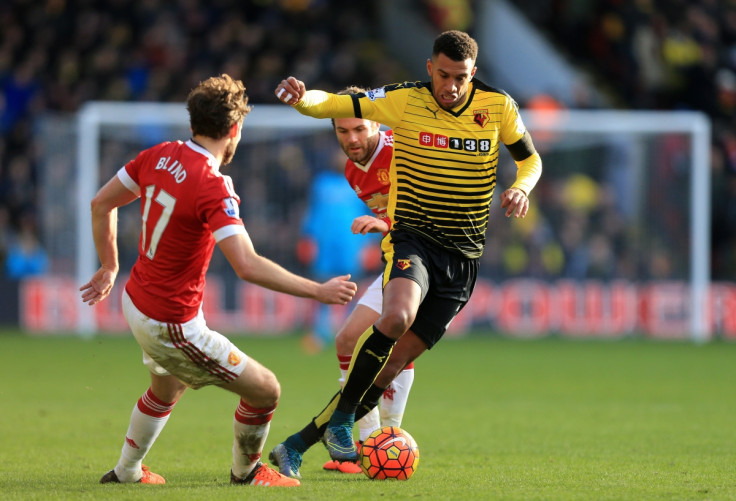 Juan Mata has admitted that Manchester United need to be "very careful" when it comes to Jamie Vardy and Riyad Mahrez ahead of the Red Devils' clash with Premier League leaders Leicester City on 28 November. This follows a key Champions League encounter with PSV Eindhoven, but the former Chelsea man is confident about both fixtures.
United host the Eredivisie champions on Wednesday (25 November). They currently sit top of Group B with seven points from four games, meaning victory will secure their progression to the knock-out stages.
"We could make an important step to finish first of our group in the Champions League, and we could climb to the top of the Premiership," Mata wrote in his weekly blog at Kicca. "This is how we face this new week. We're feeling optimistic, as always, and our goal is to win both games and to have the best possible start to the busy period ahead. Obviously it's going to be tough, and we will need to be at our highest level to beat PSV and Leicester.
"[Claudio] Ranieri's team are having a remarkable season and the proof is that they are top of the league. In particular Vardy (who has equalled [Ruud] Van Nistelrooy's record of scoring in ten consecutive games) and Mahrez are outstanding, playing at an exceptional level. We will have to be very careful with them.
"But before that it's time for another Champions League night at Old Trafford, against PSV. We lost there in the first week and now we want to get the three points that would take us closer to the next stage, and to live another special European night in the Theatre of Dreams."
The Premier League giant capitalised on Manchester City and Arsenal both losing at the weekend, overtaking them in the Premier League thanks to a win against Watford t Vicarage Road, courtesy of a late Troy Deeney own goal.
Mata said that Louis van Gaal's side did not play their best game ever, but still hailed the three points as the kind of victory that will help them clinch a title come the season's end.
"It's never easy to have the full squad available after an international break. We're not being very lucky with trips and injuries this season," Mata wrote. "So we went to Watford and the team had several changes with respect to the previous game, but still we were hoping to get the three points. And we did it. I wouldn't say it was a nice football game, but I think that in the first half, and especially in the first few minutes, we were the better team and as a consequence we got a good goal from Memphis [Depay].
"In the second half we had some chances, but they pressed well and we couldn't play the ball and control the game. They converted a late penalty but we showed great courage to score again before the final whistle, and following other results we climbed to the second place in the table. I'd like to highlight that we kept the team spirit until the end, and I hope we do it throughout the whole season. A tough win like this one, when you don't play very well, means more than three points."