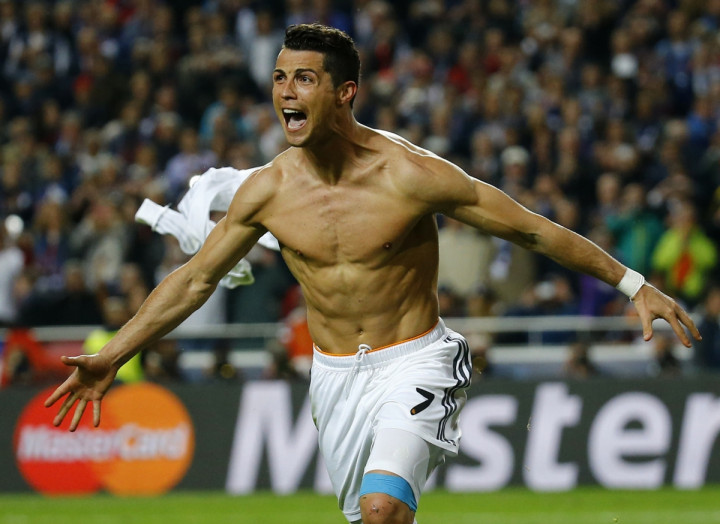 Cristiano Ronaldo\'s future could be in danger due to a recurring knee injury, according to reports in Spain.
The Real Madrid superstar seemed fully recovered from injury problems on his return to Portugal\'s starting line-up where helped his team in their final friendly over Republic of Ireland before heading to Brazil for the 2014 World Cup – the Ballon d\'Or winner had not played since Real\'s Champions League triumph against city rivals Atletico Madrid last month in Lisbon, where Ronaldo scored the fourth goal from the penalty spot.
However, El Confidencial claims Ronaldo\'s knee injury has returned with even greater severity despite the striker pulling out all the stops to play for his country at the World Cup – and there is risk of rupture.
The report also claims Ronaldo\'s future as a football player was in danger as MRI scans showed he was far from being fit. He went on to play in the 4 - 0 drubbing against Germany against medical advice.
The diagnosis of Dr. Noronha, a trusted doctor of Ronaldo\'s agent Jorge Mendes and a specialist in knee injuries, has been resounding: \"If Ronaldo does not stop and rest, his future is in danger.\" The doctors have asked him to stop playing for about two months with absolute rest as his knee is still emitting signals that is not right and also could break at any moment, and which is worse, become chronic – but the striker ignores everyone, as saying repeatedly: \"I am who decides if I am playing or not.\"
Real Madrid are said to be monitoring the injury with concern.