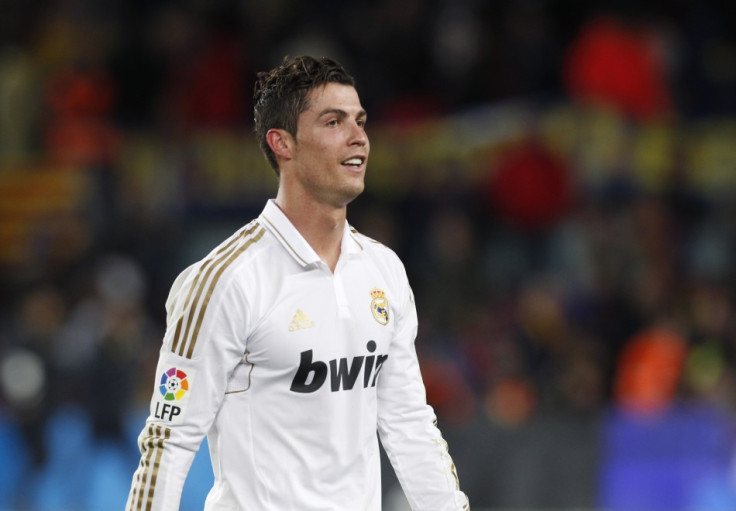 Real Madrid star forward Cristiano Ronaldo has denied all rumours suggesting he will be heading back to the Premier League. Although Ronaldo admitted he missed his former club Manchester United, he added he was very happy with Real Madrid and planned to finish his career at the Santiago Bernabeu. The 27 year old Portuguese has been in phenomenal goal scoring form for the Spaniards and was crucial in helping them to their first league title in four years.
Reports of him maybe moving back to England surfaced after he was booed by Real Madrid fans last month and the player then said he did not know what the future had in store from him.
"I feel happy here but, in one year or two, you never know," ESPN quoted Ronaldo as saying. However, the former Manchester United man now insists that if he could then he would play for Real Madrid forever.
"If it was up to me, I'd stay here until the end of my career. I really mean that, sincerely. I would stay at Real Madrid and I'd sign up for ten years today. I want to stay but it depends on others," Ronaldo told Marca.com.
Meanwhile, the player also spoke on manager Jose Mourinho signing a contract extension and called it "perfect".
"A club like Real Madrid has to have a top coach. Real Madrid without Mourinho wouldn't win so many titles as with him," the Daily Mail reported Ronaldo as saying.
There could well be a seasonal shift in Spanish football on the horizon, particularly with Madrid's rivals Barcelona saying goodbye to the hugely successful Pep Guardiola.
"The fact is that we've broken Barcelona's run. I'm sure that from now on it's going to be much better. The players have more confidence and we believe in the team more," Marca.com quoted Ronaldo as saying.
Finally, Ronaldo also spoke on his personal records and competition with Barcelona's Argentinean star striker Lionel Messi, insisting he would work even harder to better his milestones.
"I'll try and break my records, be even better. Maybe I won't score more goals but assist more, for example. I always try to improve. It's almost impossible to beat it but I'm going to try," he added.