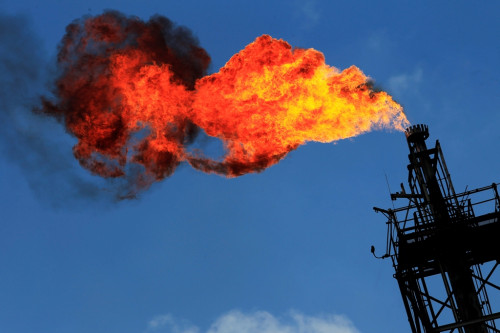 Crude-oil futures dropped on 31 January, and logged a loss for the month as a whole, dragged down by concerns over oil demand in emerging market economies and by weakening global equities.
March US crude oil contract shed 74 cents, or 0.8%, to finish at $97.49 a barrel on 31 January, wiping away 30 January's 87-cent gain.
Futures prices gained some 0.9% for the week, according to FactSet data. For the month, prices were down by about 0.9%.
March Brent crude oil contract dropped $1.55, or 1.4%, to finish at $106.40 a barrel on 31 January, following 30 January's 10-cent gain.
Brent prices were down by some 1.3% for the week, and fell by about 3.9% for the month.
Oil prices were pulled down by weak global equity markets. In addition, the economic slowdown in China and the turbulence in emerging markets over the past week hit futures.
Emerging markets are hurting the demand for crude oil and higher supply, which was included in US inventory data released earlier in the week, is also dragging on the price of crude, said Naeem Aslam, chief market analyst at AvaTrade.
"The $100 mark is the price level which will convince us of any serious upward momentum, which we do not think is going to happen any time soon," Aslam told MarketWatch.
"The oil outlook is a supply-driven story, so regardless of cooling in China and other emerging markets, oil prices are likely to decline in 2014 anyway," said Matt Lasov, global head of advisory and analytics at Frontier Strategy Group.
"Further cooling in China will only accelerate that trend," Lasov added.
The Chinese economy started the year on a weak footing. Factory activity in the world's second-largest economy contracted for the first time in six months in January, a Market/HSBC survey revealed on 30 January.
Commodity prices have benefited from the growth witnessed in emerging markets and any slowdown in the developing world would hit oil demand and prices.