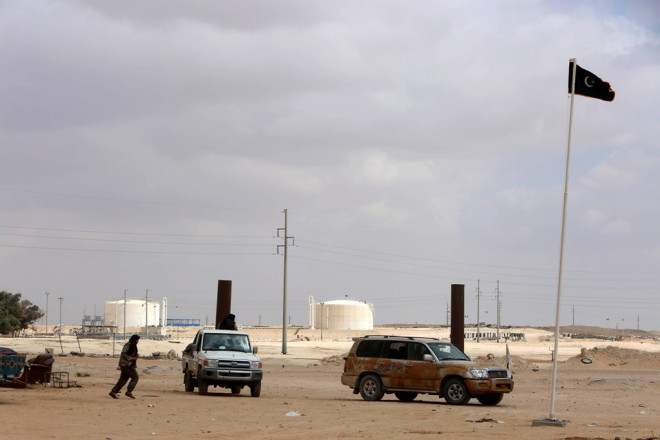 Crude oil futures gained on 4 April, but ended lower for the week, following news of strong jobs growth in the US and amid the uncertainty surrounding the resumption of oil exports from Libya's eastern oil ports.
Brent May contract added 57 cents to finish at $106.72 a barrel on 4 April.
The European benchmark shed 1.3% for the week as a whole.
US May contract added 85 cents to finish at $101.14 a barrel on 4 April, after striking a high of $101.63.
US crude shed 0.6 cents for the week, a first in three weeks.
US nonfarm payrolls data for March missed expectations. But it confirmed that the January and February weakness in the world's largest economy was the result of adverse weather.
Libya Crisis
Elsewhere, traders continued to track developments in Opec member Libya, where rebel forces have prevented oil exports from the nation's eastern oil ports for eight months now.
Libya's output stands at a paltry 150,000 barrels per day (bpd) at present, as against the 1.4 million bpd it produced last July.
When shipments from the rebels-controlled ports resume, they could add about 600,000 barrels of crude a day in the global market.
However, traders sounded a cautionary note on 4 April. Previous signs that a breakthrough was close have often proven false.
"In the oil market it is Libya that is pulling the strings," said David Hufton, managing director of London brokerage PVM Oil Associates.
"High hopes of an imminent settlement with rebels in the east of the country have been punctured," Hufton told Reuters.
"It's hard to get too bearish going into the weekend with so many unknowns: Russia, Ukraine, Libya," said Phil Flynn, an analyst with the Price Futures Group.
"People don't want to be short in case something hits the fan over the weekend, which it very well could, given all the sabre-rattling that's going on," Flynn told the news agency.
Crude futures witnessed mixed trade on 2 April, with the US benchmark trading near its lowest price in five days, amid speculation that crude stockpiles climbed for an 11th week in the US.
WTI prices advanced in the first quarter as Russia took control of the Crimean peninsula and US crude inventories rose.