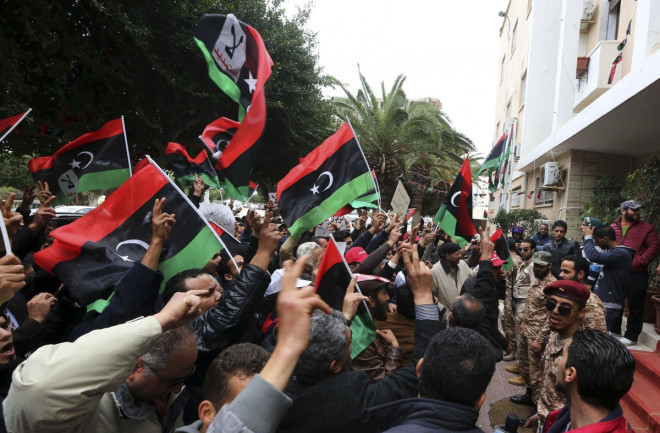 Libya is inching towards a deal that could see its oil ports in the country's east reopened after an eight-month blockade by rebels.
The Libyan government's acting oil minister, Omar Shakmak, said on Thursday he has seen "good intentions" from the rebel leadership with which it has been indirectly negotiating this week.
Talks, using tribal elders as intermediaries, have shown signs of a breakthrough in recent weeks, raising hopes in the oil markets that the OPEC member could return to the fold.
However, investors sounded a cautionary note on Friday. Previous signs that a breakthrough was close have often proven false.
The latest talks come after US Navy Seals last month seized control of a North Korean-flagged oil tanker hijacked from a Libyan port by armed militiamen.
The rebels had managed to load the tanker with oil and briefly set sail in an attempt to sell the commodity independently from the central government.
However, there were signs of discord in the rebel camp as alliances appear to be shifting. A senior member said that he and seven others had quit the leadership on Thursday, Reuters reported. He said they had fallen out with the group's leader, Ibrahim Jathran.
The defectors accused Jathran of acting without consulting his politburo and concentrating power among the most senior rebels.
Rebel groups that proliferated during the 2011 uprising against Muammar Gaddafi have held on to their weapons and key territory in Libya's east, following the dictator's death.
One of their key demands in the negotiations is a referendum on whether to impose a federalist structure in the country. This could see more power and oil revenue being devolved to a regional authority, rather than central government.