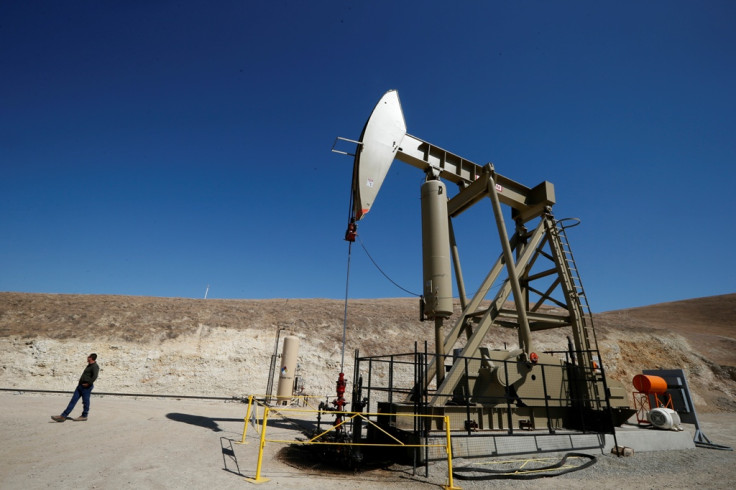 Crude oil futures witnessed mixed trade on 2 April, with the US benchmark trading near its lowest price in five days, amid speculation that crude stockpiles climbed for an 11th week in the US.
West Texas Intermediate (WTI) May contract shed 7 cents to $99.67 a barrel in electronic trading on the New York Mercantile exchange at 08:07BST. The contract dropped $1.84 to $99.74 on 1 April, the lowest finish since 25 March. The volume of all futures traded was about 17% above the 100-day average. Prices have gained some 1.3% so far this year.
Brent May contract traded 11 cents higher at $105.73 a barrel on the London-based ICE Futures Europe exchange. The European benchmark hovered at a premium of $6.06 to the WTI. The spread narrowed on 1 April for a fifth day to finish at $5.88.
Crude inventories probably expanded by 2.5 million barrels last week, according to the results of a Bloomberg News survey, published ahead of a US government inventory report due out on 2 April.
Commerzbank Corporates & Markets said in a note to clients: "Oil prices came under significant pressure [on 1 April]. Brent shed $2.5 and fell to a five-month low of $105 per barrel. WTI dropped by $2 and is again trading at below the $100 per barrel mark. The price slide was triggered by reports (already referred to in [1 April's] Commodities Daily) that rebels in Libya allegedly intend within days to open up oil terminals that have been occupied for months.
"The ports in question have a daily export capacity of 600,000 barrels, which would increase Libya's oil shipments six-fold in one fell swoop. All the same, it is amazing how strongly the market has reacted to this news, for we have often heard similar announcements in recent months without the port blockade ever actually being lifted."
"What is more, the El Sharara oilfield experience teaches us that any agreement that is reached can in a matter of days turn out to be worth less than the paper it is written on. In recent months, production at this oilfield has already been resumed twice, though renewed protests meant that it had to be shut down again after just a few weeks.
"The sharp 5.8 million barrel reduction in US crude oil stocks reported by the API after close of trading [on 1 April] was also unable to lend any buoyancy to prices. We therefore regard [1 April's] price slump as an overreaction and expect the price to recover in the coming days."
US Supplies
WTI prices advanced in the first quarter as Russia took control of the Crimean peninsula and US crude inventories rose.
American supplies have climbed for 10 weeks to 382.5 million barrels, the highest level since November, amid seasonal refinery maintenance, according to US Energy Information Administration (EIA) data.