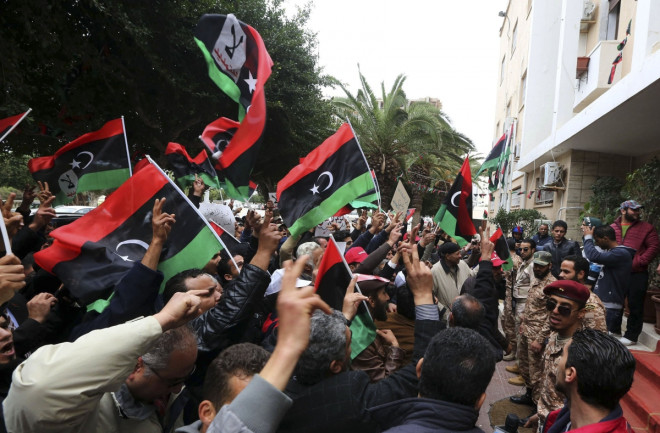 Libya is battling to survive its worst budget crisis in decades after armed groups took control of the country's lifeline – the oil industry.
Libya's reserves have fallen to $16bn (£9.6bn, €11.6bn), after initially racking up $130m during the period of soaring oil prices, following the militia's seizure of two major oil fields.
Oil revenues account for 95% of the country's income but exports have fallen to 100,000 barrels per day (b/d) from an average one million b/d before Muammar Gaddafi was ousted in 2011.
As a result Tripoli's fragile government has had to scrap major infrastructure projects to save cash as it burns through its cash pile and its $2bn emergency loan.
Diplomats believe that the weak central government is unlikely to cut its $53bn budget, two thirds of which is used to pay public sector salaries and subsidies. They expect the central bank to dip into its foreign reserves instead.
The government has even begun tapping a special savings fund worth around $10bn, which had been set aside as a nest-egg for the next generation.
While the government faces huge challenges, including a 6bn dinar deficit last year, the budget is actually expected to rise this year. A proposal calling for a 2bn dinar increase has been floated, following a government decision to increase the salaries of oil workers by more than double.
However, Libya's government must now battle a legacy of corruption and huge public sector payments for loyalty, following the removal of Gaddafi and his regime.
Moreover, the country faces widespread security challenges. Militias and militants continue to control vast areas of the desert country, indulging in lucrative arms trading and people trafficking.