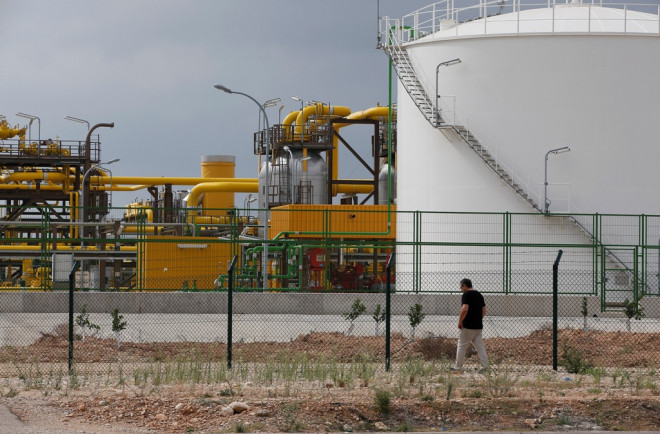 Spain holds massive natural gas reserves, including shale gas, which could spawn a multi-billion dollar industry in the country, according to a report.
Natural gas prospecting could open up a €44bn (£36bn, $60bn) industry, helping the Iberian nation boost its economy, according to a report this week by consultancy Deloitte.
Exploration and production of Spain's natural gas reserves – estimated at some 2.05 trillion cubic metres – could generate up to 755,000 jobs by 2033, according to Deloitte.
That figure would amount to 4.7% of the present national employment.
Deloitte's estimate is based on production of two billion barrels of oil and two-and-a-half billion cubic metres of gas.
Spanish Gas
As much as 80% of Spain's natural gas reserves are housed within shale rock, according to industry group Shale Gas Europe.
Most exploration projects are located in the Basque-Cantabrian basin in northern Spain, in Alava, Burgos and Cantabria.
Companies prospecting for Spanish gas at present include BNK Petroleum, Frontera Energy and Gessal, according to a CNBC report.
Energy Independence
Exploration could also help the Eurozone's fourth-largest economy become more energy-independent. Spain imports nearly 99% of its oil and gas.
While Madrid supports exploration, some proposals have met with local opposition over fears of sea pollution, and of discouraging tourism.
The island of Ibiza, for instance, has kicked off the Eivissa diu no (Ibiza says no) movement to protest against drilling around the Balearic islands.
"The development of oil and gas exploration and production in Spain would have a significant impact on the national economy in terms of gross domestic product, employment creation and the balance of trade," Deloitte said in its report on the impact of hydrocarbon production on Spain.
"Spain's significant reserves, if technically recoverable, can support its economy at a time when the country is struggling with a burgeoning debt and has been forced to adopt austerity measures," Shale Gas Europe said on its website.
Violence flared in Madrid last week as hundreds of thousands of Spaniards took to the streets to protest against poverty and EU-imposed austerity.
Spain's unemployment rate was very high, at 26.03%, when compared to its European neighbours in the last three months of 2013, according to a quarterly unemployment survey from the National Statistics Institute.