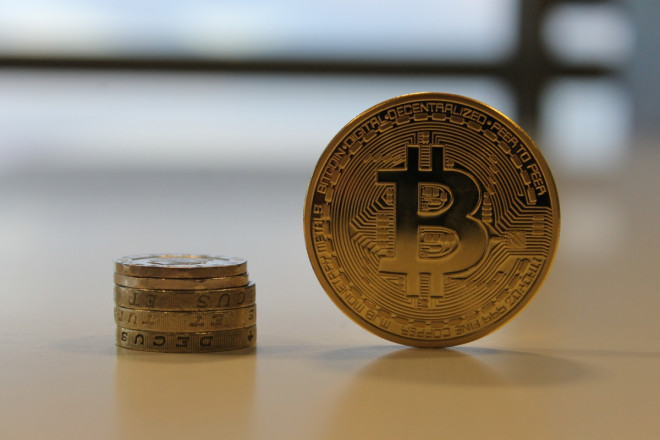 After a relatively stable seven days last week, this week has started with much choppier waters in cryptocurrency land.
While in general it has been a positive last 24 hours for most digital currencies, we have seen drops in value for the top three cryptocurrencies.
Bitcoin's market capitalisation is down over 2%, litecoin dropped almost 4.4% while auroracoin continues its downward spiral with a drop in value of 22%.
Elsewhere, dogecoin rose 4.5%, peercoin was up 5.6% while namecoin jumped 11%.
---
Aphroditecoin makes its debut
---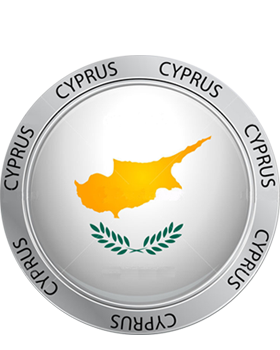 However it has been the appearance of aphroditecoin at the top of the crypto-charts which caused the biggest waves over the weekend.
Joining auroracoin (Iceland) and spaincoin (Spain), aphroditecoin is aiming to be the national cryptocurrency of Cyprus.
Like the other two country-based cryptocurrencies, aphroditecoin is based on litecoin and will have 75% of its coins pre-mined.
These pre-mined coins will be distributed for free to every Cypriot national on 21 March, giving every citizen 25.4 aphroditecoin (currently worth around £40).
The developer behind the latest country-based coin, Costa Themistocleus, says he was inspired to take the step following the actions of the Cyprus government in recent years:
"The power must be taken away from the politicians and given back to the people."
Aphroidite coin was launched just two days ago, with its market capitalisation rocketing to £67 million before falling back to its current value of £35m, following a trend seen previously with auroracoin and spaincoin.
Aphroditecoin is now the world's fifth largest cryptocurrency ahead based on market capitalisation.
---
Auroracoin Airdrop
---
The first country-based cryptocurrency to launch was auroracoin and its developers are preparing for the Airdrop on Tuesday which will see each Icelander receive 31.8 auroracoins for free - which at the moment translates into £205.
It is almost impossible to predict what effect the Airdrop will have on the price of the cryptocurrency, but I'm sure all the other country-based cryptocurrencies will be watching with interest.
---
---
Chinese-based cryptocurrency exchange Vircurex has suspended all withdrawals of bitcoin, litecoin, terracoin and feathercoin until further notice.
The company has been struggling since last year when it was hacked twice and had been repaying affected customers from its own offline bitcoin wallet. However a couple of major withdrawals in recent weeks have depleted the reserves and so trading has been suspended.
But there is no need to worry, as Vircurex has a sure-fire winner of a recovery plan to make things alright again - though it does involve customers continuing to trust the company with their money which could be stumbling block.
---
Marc Andreessen doubles down on bitcoin
---
One of the best known venture capitalists in the world, Marc Andreessen, has reaffirmed his trust in bitcoin despite the recent collapse of the MtGox exchange:
"I'm completely unfazed and plan to invest more," Andreessen told the Wall Street Journal.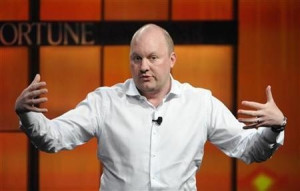 Andreessen is co-founder and partner of venture-capital firm Andreessen Horowitz, has made about $50 million of investments in the area already - believed to be the most of any other firm.
Indeed his fellow co-founder Ben Horowitz is so convinced of bitcoin's long terms future, he made a high-profile bet with well-known journalist Felix Salmon backing the cryptocurrency on NPR's Planet Money podcast.
---
Computer worm uses your TV to mine dogecoin
---
Security company Symantec has uncovered a computer worm which has infected smart home appliances such as set top boxes, TVs and more and which is belong used to mine certain cryptocurrencies.
While high-profile coins like bitcoin and litecoin are unaffected (likely because they require serious processing power to mine) the worm - called Linux.Darlloz - has been observed mining dogecoin and mincoin.
"Unlike regular computers," the report mentions, "a lot of Internet of Things devices ship with a default user name and password and many users may not have changed these. As a result, the use of default user names and passwords is one of the top attack vectors against IoT devices. Many of these devices also contain unpatched vulnerabilities users are unaware of."