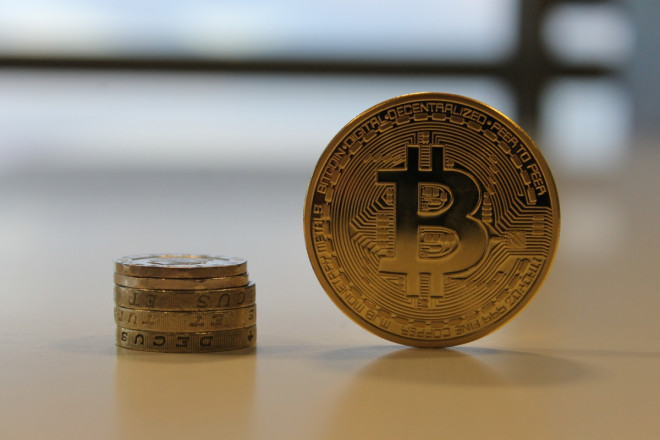 Bitcoin has recovered to where it stood before the collapse of Japanese exchange MtGox, as the cryptocurrency looks to once again shrug off doubts over its future.
Up around 2% over the last 24 hours, bitcoin is now valued at $663 (£396) per coin and with a market cap of nearly $8.3 billion, as investors show resiliance, despite the problems endured by MtGox and other bitcoin exchanges, which have also been the target of significant thefts this week.
Up 5%, litecoin re-took third place from auroracoin, as the latter's market cap plunged from $1bn at the start of the week to just $308 million at the time of publication, down 45% in just 24 hours. Litecoin's are worth $16.62 each and the currency has a market cap of $437m.
The biggest gain in value over the last 24 hours was from flappycoin, the crycptocurrency named after the hit iPhone game Flappy Bird. Up more than 7,800% in a single day, the coins are worth $0.0007 each and the currency has a market cap of $10.5m.
Ultracoin also saw significant growth, up 168% to $0.15 per coin, but currency's market cap remains small at just $1m. The biggest loss was felt by unioncoin, down 53% to $0.092.
---
Winklevoss twins pay for space flight with bitcoin
---
Cameron and Tyler Winklevoss, most famous for their legal disputes with Mark Zuckerberg over the creation of Facebook, have paid for tickets on Virgin Galactic using bitcoin.
The 32-year-old Harvard graduates, Olympic rowers and internet millionaires each paid Sir Richard Branson's company $250,000 for the space flight.
Writing on their blog, Tyler Winklevoss said: "Cameron and I have decided to use our bitcoin to take the plunge, or rather propulsion, into space. Why? Because Bitcoin and Sir Richard Branson's Virgin Galactic are two technologies that meaningfully represent our focus at Winklevoss Capital – the reduction of pain-points and friction in an effort to build a better world."
Virgin Galactic, which hopes to start running the space flights later this year, created headlines late last year when it began accepting bitcoins for the experience, which gives passengers around six minutes of weightlessness during a two-hour flight.
---
Poloniex exchange has 12.3% of bitcoin reserves stolen
---
Yet another bitcoin cyber heist has seen digital currency exchange Poloniex lose 12.3% of its bitcoin holdings. The attack took place on 4 March and was blamed by the exchange on a hacker finding "a vulnerability in the code that takes withdrawals."
The exchange explained: "The hacker discovered that if you place several withdrawals all in practically the same instant, they will get processed at more or less the same time. This will result in a negative balance, but valid insertions into the database, which then get picked up by the withdrawal daemon."
Although the exchange hasn't said how many bitcoins 12.3% of its savings represents, a BitcoinTalk Forum user claims to have found the theft on the Blackchain, where all bitcoin transactions are publically viewable. The theft appears to be of around $50,000 worth of coins.
Also posting on the forum, a user called 'Busoni', who represents the Poloniex exchange, said they "take full responsibility for this and am committed to repaying the debt."
The person said all user accounts will be deducted by 12.3% - a step described as "an absolute necessity" - and the deficit will be made up gradually from exchange fees and their personal money.