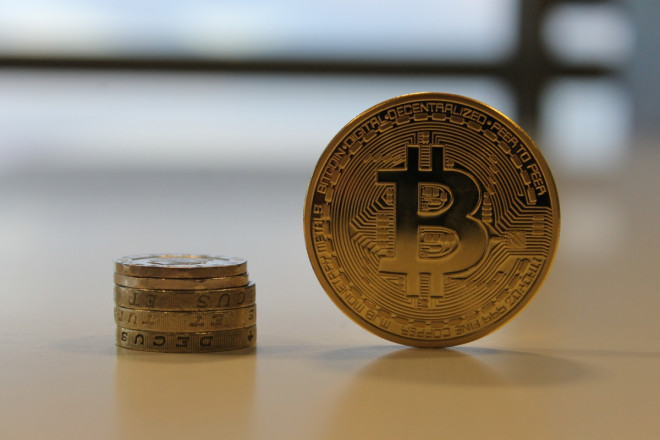 Bitcoin has taken a dive in value over the last 24 hours as more bad news for the virtual currency emerges from China.
Tumbling almost 10% in value, bitcoin's drop has dragged almost all other major cryptocurrencies with it and brought this week's relative period of stability across all markets to an abrupt end.
Only Isracoin, Israel's unofficial national cryptocurrency, has continued its impressive rise in the markets, shooting up by over 650% since yesterday to bring the digital coin's market capitalisation to $120 million - making it the world's third most valuable altcoin.
---
Turmoil for Chinese bitcoin exchanges
---
The confirmation that two major bitcoin exchanges have been ordered by the Chinese government to suspend bank transfers from customers has had a significant impact on the price of bitcoin.
The exchanges FXBTC and BTC38 have issued notices to customers that they have been forced to close accounts taking customer deposits due to "influence from China's central bank".
The news conforms to last month's statement from the Chinese government that by 15 April all banks in China will be required to close accounts operated by bitcoin exchanges.
"We hold a very heavy heart publishing this announcement," BTCTrade wrote in a statement to customers. "We want to say: The passing madness continues into the distance but we firmly believe that the future is bright for BTCTrade and for the future of bitcoin."
---
Ƀ: The universally recognised symbol for bitcoin?
---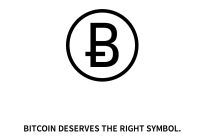 A new effort to enforce a universally recognised symbol for bitcoin has been launched by a website of industry members.
Currently, bitcoin is most associated with a bold serif 'B' intersected by two vertical lines akin to the US dollar. However, this is only a logo, not a symbol, and would cause confusion if used as a symbol according to the new initiative.
"The Thai Baht (฿) is sometimes used to represent Bitcoin, but this certainly raises a problem of differentiation between the Thai Baht and Bitcoin," the website states.
"As a widely distributed, peer-to-peer digital currency, Bitcoin needs an open-source graphic identity, designed with open source software by and for the community."
---
Croissants for cryptocurrency
---
Monoprix, one of France's biggest retail chains, is to start accepting bitcoin payments later this year.
Patrick Oualid, director of e-commerce at Monoprix, told French news site JDN that the supermarket would be the first to accept bitcoin payment in France.
By making it possible to use bitcoin on its merchant website, Oualid is betting on the idea that there will be a bitcoin boom in 2015.
"Monoprix has always been a pioneer and sought to bring to its customers what we do not necessarily see elsewhere," said Oualid.
"Bitcoin is not a flash in the pan. In this way, if the [bitcoin boom] occurs in 2015, we are ready."
---
National Australia Bank severs ties with bitcoin companies
---
National Australia Bank (NAB) looks to be following the Chinese government's lead by sending letters to customers who mainly trade in bitcoin and similar cryptocurrencies, saying accounts would be closed by 2 May.
The NAB confirmed to the Australian Associated Press: "NAB continually reviews its risk profile and the businesses we bank, ensuring NAB's activities are in the best interest of our customers and our shareholders."
Banks in Ireland and Canada have taken similar steps recently, and comes after the MtGox fallout saw Japanese bank Mizhuo named as part of lawsuits against the collapsed bitcoin exchange in the US and Canada.